Top Nonprofit Funding Strategies – How Can Nonprofits Raise More Money?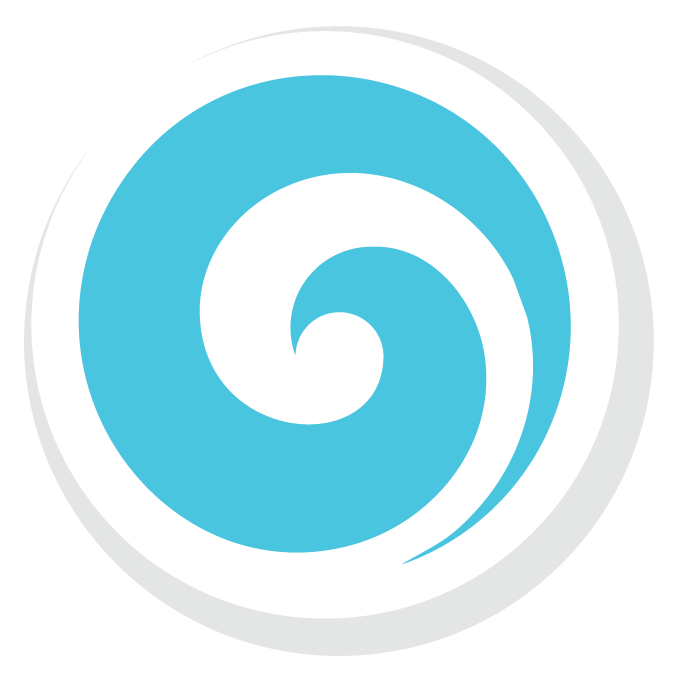  Last updated April 26, 2022
What to know about nonprofit funding strategies
Firstly, nonprofit funding is on the rise, but not after an incredibly challenging year.
The COVID-19 pandemic stripped many nonprofits of their ability to fundraise in ways that traditionally brought in recurring and episodic revenue. Lockdowns and social distancing prevented in-person fundraising events from happening and made it difficult for nonprofits to make good on their grant and contract-based work in the community.
The Nonprofit Leadership Center surveyed nonprofit CEOs and executive directors in March and November 2020 and found that the top challenge respondents reported during that time was fundraising. The primary concerns nonprofits expressed were canceling fundraising events, losing corporate partners and funders, not meeting funding requirements, and risk associated with government grants and contracts.(i)
In this article, we will explore three proven nonprofit funding strategies to help organizations raise more money. With the help of top nonprofit CEOs, founders, and experts, we'll explore each of these funding strategies in depth.
You will learn how to:
Diversify your funding model with planned giving
Leverage strategic fundraising technology to raise more money
Organize peer-to-peer giving campaigns
Nonprofit Funding Strategy 1: Diversify Your Funding Model With Planned Giving
Planned giving, also called gift planning, is a form of charitable giving in which a donor makes a contribution during their lifetime or after their passing as part of their overall financial picture and/or estate. Bequest contributions, for example, are a form of planned giving involving a gift made out of a will or trust to a foundation, nonprofit organization, or other trust.
Between 2015 and 2019, bequest contributions to nonprofits exceeded $30B.(ii)
Why is planned giving important to nonprofits?
Every nonprofit has a unique funding model composed of one or more sources of revenue designed to support its core services and programming. Common funding streams for nonprofits include:
Grants
Fundraising events
Membership programs
Individual contributions
Corporate sponsorships
In-kind donations
Selling goods or services
All of these channels require a significant upfront investment from the nonprofit – whether it's staff and resources to write and report on grants; time, money, and expertise to plan fundraising events; resources and software to coordinate strategic membership programs, corporate sponsorships, and individual contributions, and so on.
Planned giving, on the other hand, offers the largest return on investment (ROI) for a nonprofit organization. Gifts from this channel are typically large, and the "planning" side of the giving equation largely falls to the donor themselves. The average charitable bequest in the U.S. is around $36,000(iii) and often runs much higher. Reports show that for every $1 nonprofits spend on planned giving campaigns, they see almost $60 in return.(iv)
Nonprofit Funding Opportunity: Planned Giving
An important takeaway for nonprofits from the pandemic is that sustainable and diverse funding models allow organizations to navigate challenging times and stay afloat. Planned giving is one option that helps secure the financial future of an organization, ensuring funds will be available in years and decades to come.
From the Experts: Kevin Robert Frost
"[COVID] accelerated a process we'd started before the pandemic hit, which was to try to restructure the architecture of the fundraising department to bring more balance to that portfolio. That meant investing in things like individual donors, institutional donors, foundations that donate to us, and planned giving programs so that people can make bequests to our organization when they die."

– Kevin Robert Frost, CEO of amfAR
Kevin Robert Frost, CEO of amfAR, witnessed first-hand the detrimental impact siloed funding models could have on a nonprofit. Before the pandemic, over half of amfAR's income came from live events hosted around the world, including their flagship event at the Cannes Film Festival, annual events in Hong Kong and Milan, and domestic events in New York, Dallas, and L.A.
When COVID hit, limiting travel, large group gatherings, and general social exposure, these large-scale fundraisers suddenly became impossible. No events quickly meant a stark drop in planned financial support, shining a light on the unsustainability of that funding model.
Now, amfAR is strengthening other funding channels to balance their portfolio, bring more reliability to their funding model, and ultimately cultivate deeper relationships with individual and institutional donors. Kevin Frost shares, "This is an ongoing process for us and a critically important goal for 2021. When we do start to emerge on the other side of this, and I do think that there's light at the end of the tunnel, we will have structured in a way that takes advantage of all the internal retooling we have done."
5 Questions to Ask Before Building a Planned Giving Campaign
#1 – Is my organization well-established?
Planned giving plays an important role in cementing a donor's legacy. Legacy donors must have faith that your organization is going to outlive them and continue to serve the mission they believe in. Planned giving campaigns typically make sense for nonprofits that are at least five years old, and more often, over ten years old.
#2 – Are my donors the right age?
A 2019 report from Giving USA, "Leaving a Legacy: A New Look at Planned Giving Donors," revealed that over half of planned giving donors establish their first planned gift when they write their first will (on average around 44 years of age).(v) Are your most consistent donors in the mid-40's to mid-50's and older age range, or do they skew younger? These demographic insights will influence your planned giving campaign strategy.
#3 – What type of planned giving do I want to target?
Like most financial planning, planned giving can take on many forms, from simpler charitable bequests to more complicated charitable lead trusts. Depending on your nonprofit's expertise and staff capacity to understand, initiate, and steward planned giving requests
#4 – Where can my organization market this opportunity?
Planned giving is a topic of a long-term conversation with donors whose multi-year and multi-decade support will ensure the sustainability of your organization. Consider your available marketing avenues to advertise planned giving opportunities and engage donors with consistent, sincere messaging. For example, repeated direct mail campaigns and a dedicated landing page on your website will be a great place to start.
#5 – How can we recognize donors of charitable bequests?
Stewardship is perhaps the most critical aspect to managing planned giving campaigns because, ultimately, you do not want donors changing their minds. Does your nonprofit have an existing way to offer special recognition to legacy donors (with permission)? Perhaps it's in the annual report, at a planned event or reception, or on your nonprofit website, and in organizational literature..
Nonprofit Funding Strategy 2: Leverage Technology to Raise More Money
Nonprofit organizations may feel like a far cry from today's tech-driven Silicon Valley startups; however, they have more in common than you may think. Like in almost every sector thriving in the 21st century, nonprofits must leverage technology to raise money and engage and retain donors.
In 2020, 64% of nonprofits worldwide reported investing in new technology(vi), many to streamline fundraising efforts and broaden reach and awareness. Digital solutions can maximize revenue in part by offsetting costs associated with spreading the word, organizing and tracking donations, coordinating virtual events, and so on.
Nonprofit Funding Opportunity: Use Technology to Boost Revenue
Digital solutions for nonprofit fundraising range from complex donor management CRMs to crowdfunding platforms and even simpler donor research tools. The technology your organization takes advantage of will depend on your nonprofit funding goals. Do you need to host a virtual event or online auction? Do you need to execute a direct mail campaign and track donor activity? How about hosting a community-powered crowdfunding campaign?
From the Experts: Mike Gianoni
"Not long ago, fundraising meant a letter in the mail with a return slip enclosed and the long wait that followed. Today, it's so much more. Donors can contribute with just a few taps on their phones and amplify their impact with peer-to-peer fundraising platforms that integrate seamlessly with social media accounts."(vii)

Mike Gianoni, President & CEO of Blackbaud
Blackbaud's digital legacy is unlike any other in the nonprofit sector, and for a good reason–under Mike Gianoni's leadership as President & CEO, Blackbaud has become the 18th largest vendor in the world for SaaS applications revenue. Blackbaud's digital management resources and nonprofit tools supercharge organizations' abilities to raise money. In fact, over $100B for social has been raised, invested, or granted through Blackbaud.
Gianoni refers to today's age of digital transformation as the fourth industrial revolution, where the line between the digital world and physical reality is becoming more and more blurred. He shares, "In the coming years, the most successful nonprofits will operate entirely from cloud-based platforms that enable their teams to collaborate from any location, operating from the same data — a single source of truth. . . we will see less paper, more transparency and new levels of collaboration."
Essential Nonprofit Tech Tools for Raising Money
T-shirt and merchandise fundraising tools. Turn your biggest supporters into true brand advocates with t-shirt fundraising campaigns that help you raise money and give your loudest advocates an easy way to show off your brand. Online t-shirt fundraising platforms like Bonfire, Ink to the People, and CustomInk make it easy to create an attractive design, coordinate t-shirt sales, and raise money quickly from your community.
Nonprofit Funding Strategy 3: Increase Nonprofit Visibility & Reach With Peer-to-Peer Campaigns
Peer-to- peer fundraising is a specific type of crowdfunding that empowers individual donors to leverage their networks to raise money for a cause or organization they care about. Oftentimes, peer-to-peer fundraising participants are passionate volunteers and advocates; they create their own personalized fundraising pages, spread the word to their family, friends, and community, and encourage them to donate.
This multi-tiered fundraising model not only helps your organization raise critical funds, but is also an organic way to boost brand visibility, rally a community, build a new network of strong donors, and activate supporters to become lifelong advocates for your organization.
The average amount of money raised per participant in peer-to-peer fundraising campaigns increased 35% from 2019 to 2020(viii), and this strategic nonprofit funding strategy continues to grow in popularity.
Nonprofit Funding Opportunity: Peer-to-Peer Fundraising Campaigns
Peer-to-peer networking creates an authentic connection between your supporters and the work of your nonprofit. By facilitating organic outreach from one supporter to the next, peer-to-peer fundraising campaigns allow people who are passionate about your mission to share their personal stories and draw more eyeballs to the work you do.
From the Experts: Angelou Ezeilo
"Relationships with different colleges and universities have propelled GYF onto a national platform. Once students became aware of our offerings, they spread the news to their peers. Engaging more students gives us the justification to create more opportunities with new partners–great cycle."

– Angelou Ezeilo, Founder & CEO of Greening Youth Foundation
Angelou Ezeilo, Founder & CEO of Greening Youth Foundation, has witnessed first-hand the power peer-to-peer networking has to expand an organization's reach. She started Greening Youth Foundation to engage underrepresented youth and young adults with environmental projects, training, and jobs.
Ezeilo described the mushroom effect of peer-to-peer networking, saying, "Our interns love the work that they do for our clients: parks, forests, NGOs, and outdoor retailers. They often tell us about how much they enjoy the work and that they have shared the experience with family and friends. This mushroom effect is exactly what we are looking for with our programming."
How to Organize a Peer-to-Peer Fundraising Campaign
Set goals. Use insights and data to inform your peer-to-peer fundraising goal. Is there a specific program or service you are trying to fund, or is this money going to a general operating fund? How big is your community of donors, volunteers, social media followers, and community partners? What percentage of them do you think you can engage?

Start with your most ardent supporters–long-time donors, volunteers, board members, etc. Your nonprofit wants to recruit people to participate in your peer-to-peer fundraising campaign who can share a compelling story and activate their networks to get involved and give.
Strategize on content. A little content goes a long way, especially when it is easily shareable and can quickly capture a person's attention. Impact stories, videos of fieldwork, blog articles about your work in the community, infographics, testimonials from your volunteers and the people you serve–incorporate different content channels into your campaign to offer your network a variety of ways to help spread the word.
Support your core advocates. Ensure the success of your peer-to-peer fundraising campaign by coaching and equipping your core advocates who are participating with the assets that will make them successful. Create a tip sheet for them to reference, help them compile a list of potential donors, give them high-resolution collateral and rich media to use on their fundraising page and social media, host regular virtual check-ins, and offer sample social posts and email templates.Find ways to scale. Want to incentivize more donors (and larger donations)? Uncover strategic ways to scale your peer-to-peer campaign. Perhaps a corporate sponsor can match a certain amount of donations, or companies can offer merchandise and prizes for certain giving levels?
TAKEAWAY – What to Remember About Nonprofit Funding Strategies
Emerging strategies in the nonprofit funding space are re-imagining how charitable organizations reach and engage more donors, diversify funding streams, and leverage technology to boost revenue. From planned giving campaigns to peer-to-peer fundraising and all the digital solutions that streamline fundraising and communications efforts, these top nonprofit funding strategies help answer the question, "how can nonprofits raise more money?"
Here is a convenient summary of key tactics to remember when it comes to the nonprofit funding opportunities discussed in this article:
Accolades & Credits
Big thank you to Jess McLean, Co-Executive Director at Read to Succeed Asheville/Buncombe, for her valuable contribution to this article!