Crush Your Business Goals and Grow
Get the resources you need to get to the top.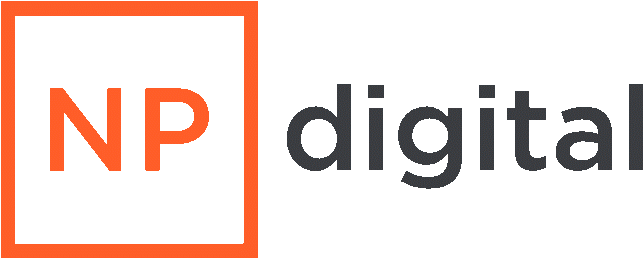 Natfluence® is now partnered with Neil Patel and his award-winning agency.
Top 100 entrepreneur under 30 by Obama

Top 10 marketer by Forbes
"The biggest moat we see is a brand. Just look at Kylie Jenner; she sold 50% of her company for 600 million dollars due to her brand. That's the power of branding."
"You have to believe in yourself and go for it. Who would have believed a body suit and a wrap skirt would have revolutionized the way women dressed?"
Renowned Marketer & Venture Capitalist International Bestselling Author

"My career advice to tech entrepreneurs is to build the product that you want to use and hope that you're not the only nutcase that wants it."
Founder of Wikipedia
Internet entrepreneur

"Don't waste too much time thinking. Just get started. Fail faster. This means: doing small low-cost low-risk experiments to test your ideas and be ready to change quickly."
Co-Founder & CEO at MealPal
Co-Founder of ClassPass
"No one has it all figured out, but you have the potential to learn anything if you simply give yourself permission to try."
Founder of Draper Associates & DFJ Venture Capital
"Meet 4 new people a day and ask them what they do for a living. You will have a much better understanding of the world, and be far less frustrated when things aren't working the way you want them to.."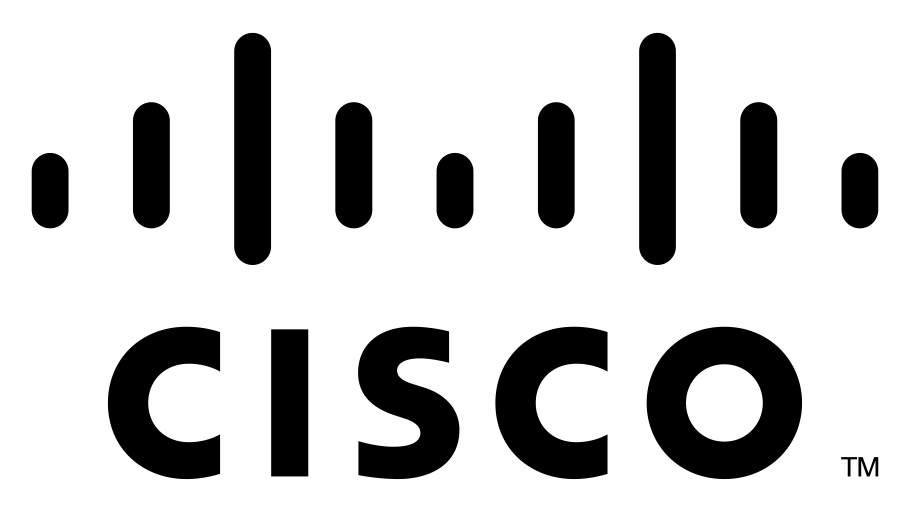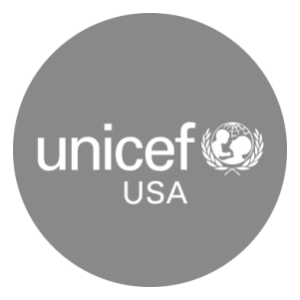 "We Feature Business Rockstars and Share their Stories"
Learn How Leading Founders, CEOs, and Entrepreneurs

Got to the Top
Jimmy Wales
Founder of Wikipedia
"Don't waste too much time thinking. Just get started. Fail faster. This means: doing small low-cost low-risk experiments to test your ideas and be ready to change quickly."
Claire Babineaux-Fontenot
CEO of Feeding America
"My upbringing shaped my life by making me aware and grateful. Aware of my privileges and grateful enough to work really hard when I was given an opportunity...All of my experiences led me to where I am now—working to end hunger for millions of families as CEO of Feeding America."
Jack Dangermond
Founder & President of Esri, the Largest
GIS-Software Developer in the World
"Work harder than everyone else. Show up early and dedicate yourself to fully engaging in your work. And also, be interested instead of interesting."
Donna Karan
Founder of DKNY
"You have to believe in yourself and go for it. Who would have believed a body suit and a wrap skirt would have revolutionized the way women dressed? There was no precedent for it. I don't consider anything a mistake. You learn from everything you do, the good and the bad."
Michael Beber
President & CEO of Exiger
"Motivating others can be hard – it varies a lot from person to person. It's important to try and understand what drives each individual. I ask myself, 'what makes this person get up in the morning?'"
Dr. Wendy Osefo
Award-winning Researcher, Political Commentator, Professor & Media Personality
"My belief that anything and everything is possible. People are often discouraged when they receive a "no". Obstacles motivate me to work harder to achieve my goals."
Tim Westergren
Founder of Pandora Radio
"Most people opt out of striking out on their own because they fear failure, and the regret they imagine from that. For me, the fear I carry is the regret of not trying to do something, and wishing I had.'"
Susan Rockefeller
Award-winning Documentary Filmmaker, Artist, and Conservationist
"Musings are ideas that inspire imagination and action for a better world.."
Dr. Todd Boyd
Media Commentator, Film Producer,
Author, Professor
"The only way to be flexible is to be fully prepared to deal with whatever comes your way. In other words, if you stay ready, you don't have to get ready. I often think about life as a performance art space.."
Cathie Black
Former Chairman & President of Hearst Magazines
"Making mistakes is part of any job (and in life, for that matter). One learns from mistakes and hopefully you don't repeat the same mistake. The point is to think about what happened and why; admit it was an error and don't try to cover the mistake up as it will just get bigger and cause more anxiety or problems."
John Chambers
Former Chairman & CEO of Cisco
"It's as simple as disrupt or get disrupted. If you aren't willing to change and evolve with the larger shifts taking place, you will get left in the dust. The key, no matter the industry, is the CEO, who has to own the transformation."
Caryl Stern
Former President & CEO of UNICEF
"Find something to love – whether it be a person you are doing the work for, the cause/effort of your work, or your work in general. Finding this passion gives you the power to wake up and fill your heart to impact yourself and others. It truly provides that feeling of fulfillment and joy."
Alexis McGill Johnson
President and CEO of the Planned Parenthood Federation of America
"To be a strong leader, you can't just be a face. If you want to radically transform an institution, you have to understand its foundation."
Mariel Hemingway
Advocate. Activist. Author.
"I believe that we all have a story and that given permission to tell it is the fist step in creating successful solutions to a balanced healthy life. I tell my story which allows people to tell their own and start the process of recovery..."
Mike Perlis
President & CEO of Forbes
"Ask for forgiveness, not permission. "
Tanya Acker
Judge on CBS Television Show, Hot Bench |
Host of "The Tanya Acker Show"
"I lost someone close to me – a brother - and it shattered my sense of security. But then I inherited a guardian angel so, there's always that."
Rick Stollmeyer
Founder & CEO of Mindbody
"The head understands numbers, facts, and analysis, but the head can't tell you what you want because that's in your heart. "
Angela Glover Blackwell
Founder of PolicyLink
"After having been an organizer and a public interest attorney and a community builder, it was clear to me that there was wisdom in local communities about how we ought to shape, develop, and implement policy within our country...."
Marcus Antebi
Founder of Juice Press
"Seek out something that you love. If you believe in what you are doing you will be driven beyond belief and great success will come. Also, be sure to take care of yourself by not polluting your body with junk, a clean body is an efficient and smart one."
Elizabeth Cutler
Co-Founder of Soul Cycle
"Our biggest failure was probably our biggest success. When we signed our first lease on our first location, we were told we would have exterior signage. Sadly, that was not the case. Without exterior signage, it was incredibly hard for customers to find us...literally, riders would call us outside 72nd street asking where we were located."
Alexa Von Tobel
Founder & CEO of LearnVest
"I once had someone tell me that if you knew what it took to build a company, you'd never start."
Chris Salgardo
Former CEO of Kiehl's
"As one who was self-conscious of his own skin as a teenager, I love how the beauty industry can help men and women make themselves look and feel better, and ultimately, help build their confidence. "
Marshawn Evans Daniels
Reinvention Strategist, Influence Expert & Best-Selling Author
"If you are not living on the edge, you are taking up too much space."
Amy Jo Martin
CEO & Founder of Digital Royalty; NY Times Bestselling Author
"People aren't scalable. There are only so many hours in a day."
Kimbal Musk
Co-Founder of The Kitchen; Board
Member of Tesla Motors & SpaceX
"Greatest success was the initial opening of The Kitchen in Boulder. After doing software, everyone thought I was crazy to open a restaurant. Proving that I could do it was one my proudest life achievements."
Gwen Jimmere
Founder of Naturalicious|Named Top 10 Business Woman in the U.S
"Spend time doing the things that drive your business forward, and delegate the rest.."
Adam Braun
Founder of Pencils of Promise; COO of WeGrow
"Making mistakes is part of any job (and in life, for that matter). One learns from mistakes and hopefully you don't repeat the same mistake. The point is to think about what happened and why; admit it was an error and don't try to cover the mistake up as it will just get bigger and cause more anxiety or problems."
Diane Ramirez
CEO & Founder of Halstead
"You have to be in the forefront of technology to really reach the buyers and excite your sellers to list with your firm. Some of the trends that I am seeing are creating new technology experiences."
Moziah Bridges
Shark Tank Winner & Founder of Mo's Bows
"My personal aspirations are to simply be happy in life and continue to encourage other children to tap into their passion at an early age..."
Carolyn Kylstra
Editor In Chief of Self Magazine
"If you're going to bring up problems to your boss, try to also have solutions to recommend, at least as a jumping off point. And be nice to everyone, because...everyone knows everyone else and you will very likely end up working with some of these people repeatedly in different contexts throughout your career."
Shawn Prez
Founder of Global Spin Awards
"The influx of social platforms present great opportunities for emerging musicians to be discovered, but on the flip side, it can also be challenging to get your voice heard in a crowded space. Up and coming musicians need to be strategic to get their name out there..."
Georgina Bloomberg
Owner of the Equestrian Team New York Empire
"Be nice to all people. It took me 30 years to realize the importance of this and how helpful it is in life."
Gustavo Dolfino
Founder of WhiteRock & myKlovr
"I motivate my team by empowering them to be disruptors. Great ideas come from diverse people and backgrounds. I listen, communicate, and value all team members, no matter their role or experience.'"
Samantha Skey
CEO of SHEKNOWS MEDIA (SheKnows.com,
STYLECASTER, BlogHer, HelloFlo)
"There is a New York City "gritty kindness" and inherent hustle that is hard to replicate."
Asaf Peled
Founder & CEO of Minute Media (90min, 12up, DBLTAP, Mental Floss, The Big Lead & The Players' Tribune)

"In this new climate, the more successful digital publishers are those that focus not just on premium content, but on the supporting infrastructure that makes running a digital publishing business scalable and perhaps even, profitable."
Teresa Younger
President & CEO, The Ms. Foundation for Women
"The Ms. Foundation is like ADHD for the feminist; there are a number of causes and tasks for me to face at any given time. Because we are a multi-issue organization and we recognize the complexities of women's lives, I am present in a lot of spaces."
Vishen Lakhiani
Founder & CEO of Mindvalley
"You are here to grow. So learn, absorb, and soak up knowledge. Growth is a goal, a quest in itself. Whether it's learning a new skill, building a business, or having your heart ripped to shreds. Growth is beautiful."
Jessamyn Stanley
Author of 'Every Body Yoga'
"My greatest success thus far has been learning that I don't always have to know everything and I don't always have to know the right answer. Because there's usually no right answer."
Dan Carroll
Founder, Wealthfront
"It became clear to me that most people don't have access to good financial advice and it was time to do something about it. We're seeking to deliver on what we think is going to be total financial nirvana."
Kendra Scott
Founder of Kendra Scott
"My goal in life is to spread the message that we all have the power to leave this world better than we found it. It is our responsibility to use the talents we're given to do good."
Rodney Williams
Founder & CEO of LISNR
(The leading ultrasonic platform)
"I really believe that the only way to be the best and to stay there is to surround yourself with the smartest and most successful people you can."
Tori Gerbig
Founder & CEO of Pink Lily (one of the fastest growing online fashion retailers in America)
"My perfect vision of the future is a world where my daughter and son are thriving, and so is our family business. I envision Pink Lily becoming a trusted brand and household name around the world."
Nick Kenner
Founder & CEO of Just Salad
"When we started it was all about calorie counts, low carb and low fat. Now it's about local, organic and non-gmo. We feel the latter is a lasting trend and we are excited that we have been able to adjust our supply chain."
Majora Carter
Renowned Real Estate Developer & Urban Revitalization Strategist
"I believe that you shouldn't have to move out of your neighborhood to live in a better one. Maintaining inequality costs more than it's worth."
Dr. Greg Reid
World-renowned speaker, Best-selling Author, Filmmaker & Entrepreneur
"t was my intention to write 'Wealth Made Easy', as I know that success is a compelling force that seemingly drives every individual. This really inspired me to use my resources in order to educate readers.."
Heidi Zak
Co-Founder & Co-CEO of ThirdLove
"Get comfortable with being uncomfortable. When you start your own company you have to get used to learning how to do things that you don't know how to do."
Jean-Georges Vongerichten
Owner of Jean-Georges Restaurants
"I am continually traveling for inspiration. I am involved with every aspect of the restaurant from concept to design, menu development and staff training"
Angelou Ezeilo
Founder & CEO of Greening Youth Foundation; Founder of Engage, Connect, Protect
"I got into the business because of the disconnect I saw between land conservation and environmentalism in general and communities of color. Although, as a child and even as a young adult, I was not exposed to the career option."
Roy Schwartz
President & Co-Founder of Axios
"Every work day is about winning, getting ahead and continuing to adapt because if you sit still, someone is going to eat your lunch. Be ferocious about optimizing each day and each meeting so you can accomplish your goals and keep moving forward."
Abby Schreiber
Executive Editor, Paper Magazine
"You only get one chance to make a good first impression so whether it's a cold call, a cover letter or email, make sure it counts."
"Successful business ideas often come from simple observation of human behavior. Limited Edition footwear at Nike came from someone pulling up beside me in my used black Porsche 924 in a shiny new yellow Sebring Edition 924 Porsche and me wondering if the concept of Limited Edition would work in athletic footwear. It worked."
Terri Broussard Williams
Government Relations Executive | Social Impact Strategist | Founder of MovementMakerTribe
"My mission is to inspire others to create change. Movements are never started alone. But they blossom from the vision of one person who is inspired, driven, and altruistic enough to dream of and create something bigger than themselves."
Bob Proctor
Chairman of Proctor Gallagher Institute
"The only two questions we ever need to answer when we embark on something new is: Am I Able and Am I Willing?"
Lauryn Evarts
Founder of The Skinny Confidential
"I have failures every single day of the week, but you need to go through those to see any kind of success. What's been really difficult is going from a solopreneur to an entrepreneur. Having a team & being a boss has been one of the biggest challenges, but I feel like I have to..."
Tony Horton
Celebrity Trainer & Founder of P90X
"The things that are out of our control lead to fear and frustration -- If you focus on the things you can control, you empower yourself to achieve balance and make smarter choices."
Abigail Disney
CEO, Fork Films & Founder, Peace is Loud Charity
"You can't do anything alone, so find partners. At the same time, don't wait for others to start. Get out there and lead."
DeNora Getachew
The New York Executive Director of Generation Citizen
"I'm a ninja for democracy – fighting to make our democracy accessible to all Americans."
Brooke Hil
Founder, NoteBrooke & Co-owner, Areppas
"It took me nearly thirty years to learn how to love myself; after realizing that goal, I decided to create an integrative, unbiased space that introduces..."
Jared Hecht
Founder of Fundera & GroupMe
(acquired by Microsoft)
"I've always been passionate about entrepreneurship and business. What's amazing is that given the contribution of small businesses to our economy, the odds are continually stacked against us. The number one problem small businesses face is access to capital — businesses need money to make money..."
Julie Michael
President, Team One (Publicis Groupe)
"As marketers, we are responsible for putting images and messages into the world which promote inclusion and love. The content we make should provoke positive conversations, redefine what families look like, promote underdogs as heroes and ensure that we establish people of all races, beliefs, genders and sexualities into meaningful roles."
Caya
CEO & Founder of Slidebean
"My favorite part of being a founder is that every day brings a new challenge, and it's your job to find the most efficient way to solve it.'
Melissa Wood-Tepperberg
Founder of Melissa Wood Health
"Through movement, mindful eating, and meditation, my mission is to guide you to a place of loving and fully accepting yourself as you are."
Christian Schauf
Founder of Uncharted Supply Company
"I'm the CEO, but I'm also the cleaning person. We all wear a lot of hats in this startup phase and we all share in the successes."
Megan Batoon
The "Millennial Martha Stewart"
"I started posting dance videos on YouTube which turned into making personality-forward videos to help give people a break from their daily stresses."
Joe Holder
Nike Master Trainer, GQ Magazine
Columnist & Founder of Ocho System
"For me, happiness is trying to stay in constant "flow". Meaning that I am always actively finding ways to make others better, working right outside of my comfort zone, and being open to feedback."
Nely Galán
Emmy Award-Winning Television
Producer & Best Selling Author
"Many of us often tend to rely on external forces, such as a partner, a job or a company for our financial stability, now and future. However, we have to remember that partners, jobs and corporations can come and go..."
Michael Kempner
Founder, President & CEO at MWW
"Doing well in PR means feeding your curiosity by reading everything you can get your hands on, from policy papers to Tweets and blog posts..."
Daryn Carp
Chief of Staff, Office of Andy Cohen
& Host at Bravo, Oxygen
"I can't stress it enough, but sometimes life works out in ways that you least expect and that's important to always remind yourself. Your first, second or maybe even third job might not be your dream job and that's ok!"
Gabrielle Korn
Editor-In-Chief, Nylon Media
"Sometimes a rejection is a blessing because it gives you the opportunity to ask for feedback and then really heed it for next time."