Health & Wellness Business Opportunities and Trends for Entrepreneurs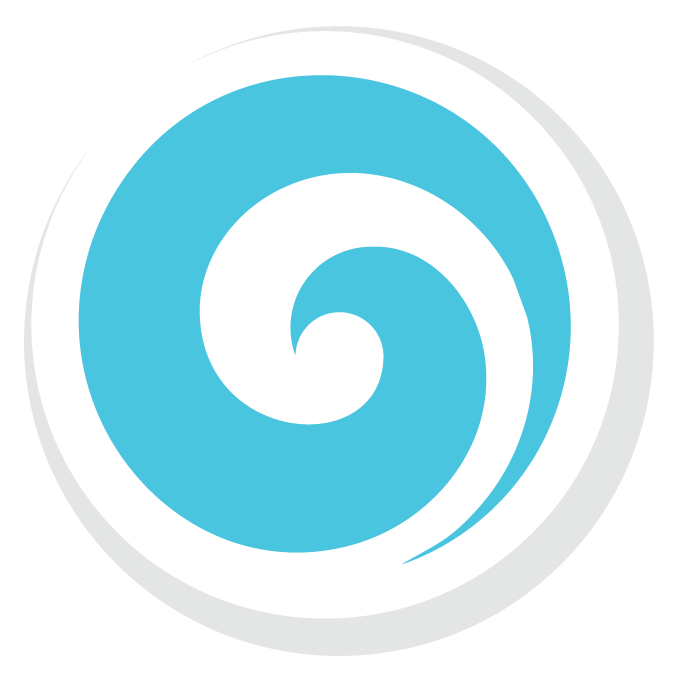  Last updated April 17, 2021
What Savvy Entrepreneurs Should Know about Health & Wellness Business Opportunities & Trends
It's an interesting time to think about what types of health & wellness business opportunities might be worth pursuing. According to research performed by the Global Wellness Institute, the wellness industry is valued at $4.5 trillion and is continuing to grow at a historic rate.
In addition to wellness being one of the world's biggest and fast-growing markets, the latest developments in technology and a series of economic and societal events has opened the door to new possibilities for innovation.
In this article, we will explore 5 (five) health & wellness business opportunities and emerging trends that savvy entrepreneurs have already turned into a rewarding and profitable career in the health and wellness industry. With the help of top founders, CEOs and industry experts we explored each of these trends in depth.
You will learn how to:
Build a Fitness App.
Create a health and wellness blog.
Sell health supplements.
Sell CBD products online.
Start a fitness business with a "community feel".
Health & Wellness Trend 1: Workout Apps
Market Opportunity
Fitness as a whole has undergone a digital transformation in the past decade, increasing both the affordability of and access to exercise programs and trainers. [vi] Whether it's a boutique fitness studio offering an app for consumers to use to exercise on the go, or streaming services like Netflix offering more individual and group fitness classes for viewing at home, technology has cracked open wide a new opportunity in the health and wellness market.
Polaris Market Research reported in a recent study [vii] that the fitness app market size is estimated to reach a whopping $15.96B by 2026 with North America leading the way.
In addition to an increased awareness of health and nutrition, sparked in part by rising rates of obesity and other lifestyle diseases nationwide, a boost in exercise-related memberships has increased demand in the fitness app industry and opened up the door to further health & wellness business opportunities.
Perhaps the largest demographic contributor to the popularity of workout apps specifically is millennials (the largest living generation, adults born roughly between 1980 and 2000) [viii]. Not only are millennials the most health-conscious and fitness-driven generation to date, but millions of millennials are becoming parents every year [ix], which leads to lifestyle shifts that require more flexible, on-demand workout options.
When it comes to wellness and exercise, millennials are more than happy to put their disposable income to work, which is great news for entrepreneurs launching their own workout apps.
Health & Wellness Business Opportunities: Build a wellness app
Not surprisingly, health and fitness apps continue to place in the top app categories in both the Apple App Store [x] as well as the Google Play Store [xi]. Patrons no longer need an expensive membership to a gym with strict class schedules that might not fit a consumer's lifestyle. Smartphones, streaming services, and wearable fitness technology put workout apps just a click (or tap) away in the hands of consumers.
Today's workout apps with personalized training recommendations and supportive fitness communities also offer a unique sense of inclusivity and encouragement to customers.
What better way to offer this type of one-to-one personal training experience than with a workout app consumers carry with them every day of their life?
From the Experts: Jessamyn Stanley
"My inspiration for The Underbelly, my digital yoga studio platform, was to create an online yoga space that celebrates practitioners who are frequently excluded from the mainstream yoga world."

— Jessamyn Stanley, Author of 'Every Body Yoga' and Creator of The Underbelly
A rising star in the yoga community, Jessamyn Stanley found success in the health and wellness industry by turning traditional conceptions of the "healthy yoga body" completely on their heads. After posting herself doing various yoga poses on Instagram, Stanley started to develop a loyal following on social media. She has since gone on to become a body positivity advocate, author, speaker, yoga instructor, and tech entrepreneur.

In addition to authoring her own book, Every Body Yoga, about practicing yoga while breaking stereotypes, in 2019, Jessamyn Stanley also released her first-ever fitness app called "The Underbelly." Optimizing on the rise in the general popularity of workout apps as well as her dedicated following of body-positive yoga practitioners, Stanley was able to successfully launch her own tech venture, with her app quickly being picked up by large streaming networks like Roku and Apple TV.

In an interview, Jessamyn Stanley shares:
"The most difficult part of starting The Underbelly has undoubtedly been balancing the demands of my full-time yoga teaching calendar with building a tech start-up from the ground up. I learned that even when the water gets choppy, and the going gets tough, there's always time to find a smile."
How to Build a Fitness App
Looking to get a piece of the growing fitness app market? Follow these essential steps for launching a successful fitness app business:
Target a niche market within the fitness universe. Which of your fitness skills make you stand out? Do you specialize in yoga, personal training, HIIT, or another specific exercise method? Narrowing the focus of your fitness app will allow you to dive in on a foundational list of features that lets you explore and share your passion in a way that consumers enjoy and find valuable. Popular features for fitness apps include workout videos, activity tracking, goal setting, calorie counting, user accounts, reminders, and educational content [xii].
Work with an app developer. Can't code? No problem. Mobile app developers can help bring your amazing fitness app idea to life. Whether it's through a mobile app development agency, or simply contracting with an app developer who does freelance work, finding the right team to craft your app at the right price shouldn't be too hard. Use review sites like Clutch.co to search for agencies and read reviews, and; visit sites like Upwork.com or Fiverr to find freelance contractors.
Get listed in an app store. Publishing your app to an app store requires multiple steps, from passing specific guidelines to setting up developer accounts to configuring your app for distribution, and more. Work with a professional developer or team who has helped get apps published to app stores in the past to ensure that your app gets accepted and posted with ease. Sites like Upwork.com, Fiverr, and People Per Hour can help you to easily find professionals that can perform this work or guide you through the process.
Support and maintain. Prior to releasing your app, and also after release, you'll want to thoroughly test it for usability, performance, functionality, and compatibility issues. Remember, the most important part of any mobile app is a flawless and rewarding user experience. If your app is outdated, full of bugs, and difficult to use, you'll have a hard time attracting and keeping customers.
Grow your audience. Once your fitness app is live, consider supporting it with a website or a landing page (that drives visitors to app stores to download the app) as well as social media accounts to reach potential users. Nowadays, three are tons of super simple and quick landing page and website builders. You can have a website up and running within a couple of hours using tools like WordPress, Lander, Unbounce, Landingi, Leadpages, SendinBlue, Wix or Squarespace. Research shows that fitness app users are highly loyal to their favorite apps, with upwards of 96% of paid subscribers engaging with one health and fitness app on average [xiii].
Health & Wellness Trend 2: Plant-based Eating
Market Opportunity
While the number of Americans who adhere to vegetarian and vegan diets remains relatively low, between 3 and 5% according to a 2018 Gallup poll, the number of people interested in "plant-based" eating has skyrocketed in recent years. From beverages like plant-based milk to snacks, meat alternatives, even non-dairy cheese, plant-based products are soaring in popularity and creating unique health & wellness business opportunities for entrepreneurs interested in the food industry.
2020 retail sales data already shows that grocery sales of plant-based foods that directly replace animal products have grown 31% in the past two years to reach $4.5B [xviii]. Plant-based milks have shown the most rapid market penetration, (i.e., oat, rice, coconut, hemp, almond, cashew, and soy milk!), but plant-based meat alternatives are poised to continue a promising trajectory towards dominance as well with an average 14% of all U.S. households (~ 18M) purchasing plant-based meats in the past year.
What's driving this increased demand for plant-based products?
A few significant factors are at play:
Growing health awareness. In addition to a general shift towards great health and wellness awareness, access to information about the positive benefits of eating more plant-based foods has also driven consumer demand.
Millennials. The purchasing power of the millennial population has driven much of the plant-based market. One recent survey from YouGov and Whole Foods Market found that 63% of millennials reported they were trying to incorporate more plant-based foods into their diet [ix].
Opportunity for innovation. Huge brands like Burger King and McDonald's have already integrated plant-based burgers into their menus, helping to set them apart from competitors. And one of the leading "fake meat" producers, Impossible Burger, announced their latest invention, Impossible Pork, at the renowned tech conference, CES 2020.
Health & Wellness Business Opportunities: Create a wellness blog
With 41% of Americans reporting having tried at least one plant-based meat product at some point, including half of Americans under 50 [xx], it's easy to see how this growing market could be the ideal entry point for a budding influencer or thought-leader in the plant-based space. If you are committed to a plant-based lifestyle and have a passion for sharing your tips and ideas with others, starting your own blog might be a lucrative addition to your portfolio.
From the Experts: Dr. Michael Greger
"Information about the myriad of benefits of a whole food plant-based diet is spreading more and more as time goes on. The evidence is there, and the number of plant-based physicians who practice lifestyle medicine is growing."

— Dr. Michael Greger, Founder of NutritionFacts.org.
The drive to help others pursue greater health and wellness often stems from personal experience. Dr. Michael Greger roots the inspiration for his healthy living/plant-based journey in his experience as a child watching his grandmother struggle with illness and ultimately transform her health with lifestyle changes.
Dr. Greger writes, "I was just a kid when my grandmother was diagnosed with end-stage heart disease. . . . she was given her medical death sentence at age 65, but thanks to a healthy diet was able to enjoy another 31 years on this Earth to enjoy her six grandkids, including me."
As Dr. Greger grew older, he began to understand the powerful effects a plant-based diet had on helping the body heal itself.
Dr. Greger went on to become a medical doctor but knew the traditional route of simply treating sick patients wouldn't be enough. He validated the consumer need for evidence-based nutrition education, especially when it came to plant-based eating.
In addition to launching a completely free website chock full of articles, videos, and nutrition facts, Greger has also penned two best-selling books, of which he funnels the proceeds from their book sales (as well as DVD sales and speaking engagements) back into his non-profit charity, NutritionFacts.org.
How to Create a Blog About Plant-based Eating and Nutrition
Turning your commitment to plant-based eating into informative and engaging articles, posts, videos, and reviews may work well as a side hustle or even become a full-time gig if you have the time and energy to make it truly successful. Keep these helpful tips in mind and check out Neil Patel's step-by-step blog strategy guide to get started:
Take note – what are other plant-based blogs doing online? This list of 12 Plant-based Blogs from EverydayHealth shares a range of successful and popular sites that have made plant-based eating the hottest new thing. Look at what potential competitors are doing and then brainstorm ideas for your blog that can set it apart from the rest.
Target your niche – what area of plant-based eating are you passionate about–veganism? Vegetarianism? Clean eating? Creative plant-based meals? What background, knowledge, and experience can you share regarding health and wellness? Focusing your blog on a specific area in the plant-based market will help you churn out relevant content and build a dedicated following.
Research – search engine optimization (SEO) gives your blog visibility and clout and helps you uncover what subject material is worth tackling, i.e., topics with high search volume but low competition for the content currently offered. Keyword and backlink research also lends itself to finding out what your audience wants to know and read about. Molding the content you create to fit a clear need will make it the most successful, so use tools like AllTop and Google Trends to see what people are asking and reading about online.
Handle logistics – three main "technical" steps exist in setting up your own blog online.

Register a domain. You can use sites like GoDaddy, Google Domains, Wix, and Squarespace to register the domain name of your new blog. Registration typically requires a yearly fee, and the cost will depend on the popularity of your domain name.
Find a hosting provider. In order to establish a physical site on the internet, you need to pay a provider to host your domain. Common hosting sites include Bluehost, WordPress, Squarespace, Wix, and Typepad.
Build your blog. You can do this yourself with off-the-shelf blog theme templates provided by many hosting sites like those listed above, or you can hire a web designer/developer to do the work for you based on how you want your blog to look and feel.
Become an expert – the more you know about a subject, the more you can share, and the more authoritative you sound. Enhance your existing knowledge by reading as much as you can about your niche category and following other thought leaders in the space. Back up your advice or claims with peer-reviewed scientific studies and research from well-regarded institutions like Harvard Medical School, the Mayo Clinic, and the National Institutes of Health.
Create engaging content – use your content to communicate your enthusiasm, passion, and expertise about plant-based eating. You don't have to stick with articles alone, either. Create videos and other rich media like infographics, downloadable worksheets, and printable recipes. Incorporate interactive elements like quizzes, surveys, and giveaways. You want people to read every article you write and, hopefully, to share it with their networks too. Look online for a variety of free tools like Canva, PicMonkey, and Animoto that can help you create artwork and other media to display with your content to make it more engaging and shareable. Tools like Placeit have extensive design template libraries, where you can create anything from a logo, mockups, design templates to videos. They even have wellness templates that can be easily customized.
Optimize for making money – blogs offer a versatile way for people to make money (and they typically require a lower upfront investment than other health and wellness verticals like retail or personal training.) You can optimize your blog with revenue streams from:

Ad impressions and clicks
Affiliate links/advertisements for plant-based products
Sponsorships from plant-based brands
Plant-based product reviews
Selling content (downloadables, ebooks, courses, etc.)
Email marketing to readers
Promote your content – pump out your content on your social media channels and through partner networks. Encourage readers to join your mailing list, visit your sponsors and affiliates, and share your content throughout their own networks.
The overall key to blogging success is creating SEO-friendly content, growing and optimizing on a strong email subscriber list, and forming partnerships with other bloggers, brands, and influencers. In the plant-based market, you may also have a unique opportunity to work product sales and promotions into your blog too!
Health & Wellness Trend 3: Premium Supplements
Market Opportunity
Few consumer goods industries have experienced the type of explosive growth in the 21st century as the dietary and nutritional supplements vertical. Forecasts for the years 2019 to 2025 estimate a 7.1% annual growth among the nutritional supplements market in North America alone. That projection equals a $68.1B market by 2026! [i]
Why is the market growing so rapidly? The 2019 Natural Vitamin Market Analysis [ii] highlights a few key market drivers behind health & wellness business opportunities relating to nutritional supplements, including:
Increased health awareness among consumers has directly contributed to an increased demand for products that support healthier lifestyles, hence things like healthier fast-food options and enhanced access to organic products.
Large segments of the population suffering from conditions either directly or indirectly related to vitamin deficiencies, i.e., osteoporosis, anemia, diabetes, type 2 diabetes, and even depression. [iii]
The bolstered purchasing power of millennials, a target demographic invested in health-based lifestyles.
The intersection of market growth and consumer demand, paired with the rise of online shopping, which simplifies access to purchasing nutritional supplements, creates the perfect opportunity for entrepreneurs to build successful businesses in this industry.
Health & Wellness Business Opportunities: Sell health and wellness Supplements
The worldwide shift towards healthier living has revealed that supplements continue to be a pillar of wellness-based lifestyles. Selling health and wellness supplements may provide entrepreneurs with a strong avenue for generating wealth, as well as a unique path to promoting healthy lifestyles that benefit their consumer base in the long-term.
Fortunately, gone are the days of businesses needing brick and mortar stores to make a commerce venture happen. In the 21st century, online stores and e-commerce websites connect companies with consumers no matter where they are in the world.
From the Experts: Tonya Lewis Lee
"I think the consumer is getting smarter and learning more about vitamins…because, like everything, quality matters when it comes to getting results."

— Tonya Lewis Lee, Founder, Movita Organics
Former lawyer turned health and wellness spokesperson, Tonya Lewis Lee was quick to see the growing need for high-quality supplements, for women specifically.
She shares, "I came into the space of health and wellness professionally to raise awareness about the high rates of infant mortality in the United States as the spokesperson for "A Healthy Baby Begins with You," a campaign created by The Office of Minority Health (OMH), of the Department of Health and Human Services. Through that work, I started a website, Healthy You Now, to provide content and inspiration to women looking to live their healthiest lives. It was through my work with Healthy You Now that I met my business partner in Movita and started the company to provide vitamin supplements…a tool in a woman's arsenal to try to access her healthiest life."
Through her health and wellness brand, Tonya Lee strives to create supplements, tools, and content that women can access to help lead healthier lives. Her commitment to transparency plays a crucial role in how she develops the organic supplements she sells as well as how she works to foster an online community where women can connect on their own health and wellness journeys.
Her advice to budding vitamin supplement entrepreneurs is:
"For anyone who would want to create a company to sell vitamins, I would ask that they make sure their products are of good quality and that they represent what is truly in their products. And don't make claims that you can't back up."
How to Start Selling Premium Supplements
Follow these five steps for launching your own online supplement business:
Research industry trends. Because the effectiveness of any e-commerce business lies in the execution of a user-friendly website and the SEO and marketing that drive traffic to that website, it's important to research supplement industry trends online before moving forward with your idea. Use tools like Google Trends to track the general interest of niche dietary supplement products, i.e., gummy vitamins vs. personalized vitamin packs.
Familiarize yourself with rules and regulations. The product you sell must comply with both the U.S. Food and Drug Administration's regulations as well as laws surrounding selling products online. Failing to understand the legal constraints of selling products people ingest can spell doom for your business if you are not careful.
Contract with a manufacturer. Forgo the sky-high costs of setting up your own manufacturing machinery, storage, and distribution channels. Instead, contract with a supplement manufacturer who already has the infrastructure in place to get you started with turnkey solutions that allow you to label products with your own brand, safely store stock, and efficiently fulfill orders.
Leverage technology. Just like with manufacturing, you don't need to start from scratch when setting up your online store. You can take advantage of existing marketplaces like Amazon or eBay to retail your product, or build a website with out-of-the-box e-commerce engines like Shopify, Magento, or BigCommerce.
Cultivate a consumer base. Growing a loyal customer base that buys your supplements regularly and acts as ambassadors for your brand doesn't just happen overnight. Optimize your presence on social media and use strategic email and content marketing campaigns to reach your target audience and keep them engaged. [iv]
Instead of launching a sole proprietorship, you may decide to kick off your premium supplement business by working under the umbrella of a larger supplement brand or direct sales/marketing company.
This might mean becoming a distributor for proven mid-level marketing brands in the health and wellness space like Arbonne, Herbalife, and Forever Living [v], or joining an affiliate program with a larger national supplement brand, like The Vitamin Shoppe, to sell their products.
Health & Wellness Trend 4: CBD & Legalized Marijuana
Editor's Note: The view expressed in this section of the article do not necessarily represent the views of Natfluence. The information presented herein is subject to government guidelines and the regulatory requirements of each state.
Market Opportunity
Few health and wellness products can claim the storied and rocky history of legalized marijuana. For a long time, the idea of starting a business in an industry continuously challenged by legal hurdles and widespread unpopularity seemed crazy.
But, as the past ten years have shown, huge progress can be made when the dominoes all start falling into line as they have for the legalized marijuana and CBD industries; especially when deeper research has shown the positive effects marijuana products have in fighting chronic pain, depression, stress, and even epilepsy.
Leading cannabis researchers reported in a 2019 study [xiv] that the collective CBD consumer goods market would surpass $20B by 2024, and that is just in the U.S.!
How is this growth possible?
Well, not only are CBD products available through legal pharmaceuticals and licensed dispensaries, but general market retail has also embraced the cannabidiol train with everything from edible oils to gummies, coffees, lotions, chocolates, soaps, and more. Even seemingly unrelated businesses like coffee shops, pet stores, and beauty stores are leveraging CBD popularity to improve sales and take advantage of the vast health & wellness business opportunities within this market sector.
Wall Street's top analyst, when it comes to cannabis, projected $80B in sales by 2030 [xv] due to continued growth in states that had already decriminalized medical and recreational cannabis use or were soon planning to.
The market's potential for growth is bolstered in large part by growing consumer demand. Not only are more states legalizing or considering legalizing cannabis for recreational use, but studies show consumer demand for cannabis products increased 20% from 2018 to 2019 [xvi], and public support for legalization is on the rise [xvii].
Health & Wellness Business Opportunities: Sell CBD products online
While growing, packaging, and distributing marijuana is only fully legalized in approximately 10 states in the U.S., the good news for entrepreneurs is that the non-psychoactive compounds from the cannabis plant, also known as CBD, were federally decriminalized when the 2018 Farm Bill removed hemp from the Controlled Substances Act. CBD is highly versatile, too, and can be integrated into a number of health and wellness products–from tinctures to gummies, edibles, muscle rubs, and more.
Selling profitable CBD products (or other cannabis products where legal) doesn't require a physical storefront either, which lowers the overhead and accessibility for entrepreneurs who want to tackle this primed and ready market.
From the Experts: Nishant Reddy
"The [cannabis] industry is very much still in its nascent stages, and there are advancements being made daily. In my opinion, the most important ones are those that revolve around innovation that improves the consumer experience."

— Nishant Reddy, Co-Founder of The Golden State
Perhaps one of the most explosive health and wellness trends has been influenced by the legalization of cannabis products for popular consumption. While cannabis isn't wholly available for recreational use, it has been legalized for medical and recreational use in several U.S. states, and its non-psychoactive compound, cannabidiol (CBD), has been federally decriminalized.

One of the earlier states to adopt marijuana legalization was California, which was good news for Nishant Reddy, Co-Founder of A Golden State, a premium quality cannabis brand out of Northern California. Originally the founder of a full-service investment firm focused on real estate development and early seed tech investing, Reddy had a vision for his first cannabis venture.
In an interview, Nishant Reddy shared:
"As I gained more exposure to using cannabis to complement and enhance my wellness, I began thinking about the future potential that cannabis could have as a consumer business. The rest is history."
Reddy recognized the opportunity in the luxury cannabis market and matched consumer demand for diverse products with his own commitment to high-quality products and an organically sustainable process.
Reddy's advice for other cannabis entrepreneurs?
"This is such a unique time in our lives, and to be a part of something as magical as cannabis legalization and being able to play a role within the industry is a tremendous opportunity. Don't take anything for granted, and appreciate the fact that you have the ability to leave your legacy on this industry."
How to Sell CBD Products Online
Interested in selling CBD oil and CBD products online? Check out these tried and true steps for making this business venture a success:
Get educated. Like with most health and wellness offerings, the efficacy of a CBD product will rely on its composition, production, storage, and distribution. There are actually many types of CBD oil, and they vary by the different cannabinoids and plant materials in them; these are typically determined by how the industrial hemp or cannabis is processed. Before you go into the CBD business, learn as much as you can about the biochemistry that will influence your product(s). And make sure you are up to date and informed about any legal issues surrounding the production and sale of CBD products where you plan on selling.
Find a manufacturing partner. Unless you are apt to start your own farm and grow, manufacture, and process cannabis into "retailable" CBD oil, you might want to connect with a local farm and manufacturer to grow and produce products you can sell.
Set up your online store. Kickstart the "web development" process with easy-to-use e-commerce website builders like Shopify, Magento, or BigCommerce. These platforms come with ready-built options for listing products, tracking inventory, setting up shipping methods, managing accounting, and more. Or you might consider hiring a web development team to help you build, test, and launch your store. Explore Clutch.co, Upwork, or Fiverr to find a list of agencies and freelancers who can help.
Optimize for search engine optimization (SEO). Because of evolving legal issues, advertising CBD products online via traditional routes is not always available to online retailers. That's why it is even more critical to invest in effective SEO and content marketing, so people start finding your business when they are looking for CBD products online. Run comprehensive keyword search analyses using tools like SemRush or Moz, and check for backlinks to popular CBD sites and articles with tools like Majestic and AHrefs.
Increase brand awareness. Spread the word about your CBD products on social media, through authoritative content you publish on other sites that link back to yours, via email marketing, as well as through in-person methods like industry trade shows and in-store product demos. You may also consider finding social influencers who can help promote your brand in an authentic way. Just keep in mind that regulations around the promotion of CBD in ads, social media, and other channels are continuously in flux, so it's a good idea to engage legal counsel prior to any brand awareness campaigns.
Health & Wellness Trend 5: 'Boutique' Fitness Businesses
Editor's Note: Although this trend was identified using pre-COVID-19 data involving physical boutique studios, the information in this section may still be relevant for those interested in launching a "Boutique-like" Fitness business.
Note that businesses with "physical" studios or spaces are adjusting their business models to account for social distancing considerations, such as virtual sessions, outdoor activities, revised indoor infrastructure, health verifications, reduced class sizes, contactless check-ins, and other safety measures as governed by the CDC.
Market Opportunity
Consumer-facing industries, like fitness studios, have seen demand shift significantly in the past decade. Clients no longer want results no matter what. Now, they desire experiences that elevate the idea of exercise and working out.
At Pure Barre, for instance, you can get a workout likened to ballet training, or SoulCycle, where customers cycle in darkly-lit rooms with music blasting and instructors serve more as motivational life coaches. It's no surprise that market reports show between 2013 and 2017, boutique studio memberships grew by a whopping 121% (compared to an average 15% growth in that same timeframe among traditional gyms). [xxi]
Boutique fitness studios play an important role in what is known as the "experiential economy," where experiences are considered as much of an economic offering as goods, services, or commodities. Group fitness opens the door to community experiences you might not get at a large, commercial gym or working out solo.
The $27B fitness industry has evolved and adapted to the demand of younger generations who seek out specialized experiences, flexible participation, and a stronger sense of community. Projected to grow over 10% annually between 2018 and 2023 [xxii], there might be some interesting health & wellness business opportunities relating to fostering a sense of 'community' (whether that be virtually or in a safe setting) for a savvy entrepreneur who can think outside of the box to navigate COVID-19 related obstacles and considerations.
Health & Wellness Business Opportunities: Create an environment (or tool) that offers a community and 'boutique-like' feel
A community and boutique-driven venture can be profitable, albeit, risky. From SoulCycle to OrangeTheory, CrossFit, PureBarre, and kickboxing, the key to boutique 'studio' success is targeting a specific fitness modality and building a culture and a community around it – to the extent possible in the current environment. As a fitness entrepreneur, you can leverage the growing market and launch your own boutique fitness business with the right tools, a great team, and an unwavering tenacity (not to mention an average premium price tag of $20 to $33 per class!).
5 Tips for Starting a Boutique Community Fitness Business
Launching a boutique fitness studio or environment requires numerous logistics from securing space (or technology infrastructure), licenses, and permits, to coordinating payroll, processing transactions for memberships and classes, and more. Becoming successful and staying in business is another story, though. Shape.com offers helpful tips in their fitness studio beginner's guide, including:
Carefully build your team: Your team will be the face of your business and the representatives on the front line of interacting with clients. What better way to keep customers coming back from more than with a confident, motivated, and kind, caring team? Carefully building your team takes time and patience, but the payoff for securing these types of brand ambassadors who work hard for your mission and even harder for your clients is worth it.
Treat customers like VIPS: In the experiential economy, what can your boutique business offer customers that no other business can? Understanding that clients are coming to you for far more than a workout is essential to survival in the fitness studio industry. What steps can you take to go above and beyond for customers?
Focus your brand message: What's your pitch? How does your business position itself as a player in the fitness space? Focusing your message on three to four key value propositions will help you define your brand message when it comes to marketing, client recruitment, and more. When you try and pitch every benefit in the fitness world, "Look great!", "Lose weight!" "Make friends!" "Improve your health!", etc., your core message can get lost, and it will be hard for clients to develop the brand loyalty your business needs to survive.
Create a community: A sense of community doesn't magically just happen because like-minded people happen to be in the same place at the same time. It takes thoughtful work to create an environment in which people feel relaxed, motivated, safe, and healthy, as well as connected to a larger group and culture. Leverage technology to form deeper connections with your target audience through mobile apps, social media, and email marketing.
Build your brand. Establishing your brand won't happen overnight. In the beginning, consider partnering with other small businesses to get a better feel for your local community (and potential clientele), and integrate your brand throughout the area. Thinking outside of the box will help you get the word out about your business while forming important relationships with potential partners.
TAKEAWAY – What to Remember about Health & Wellness Business Opportunities
Emerging trends in the health and wellness industry are re-imagining how people eat, how they approach fitness, and even how they invest in products designed to supplement their nutrition. From premium supplements to CBD, from workout apps to creating a wellness blog, there may be some interesting health & wellness business opportunities for a determined and shrewd entrepreneur.
Here is a convenient summary of some key things to remember when it comes to the health & wellness business opportunities discussed in this article: