Successful Startup Founders Weigh In: How Do You Find Great New Business Ideas?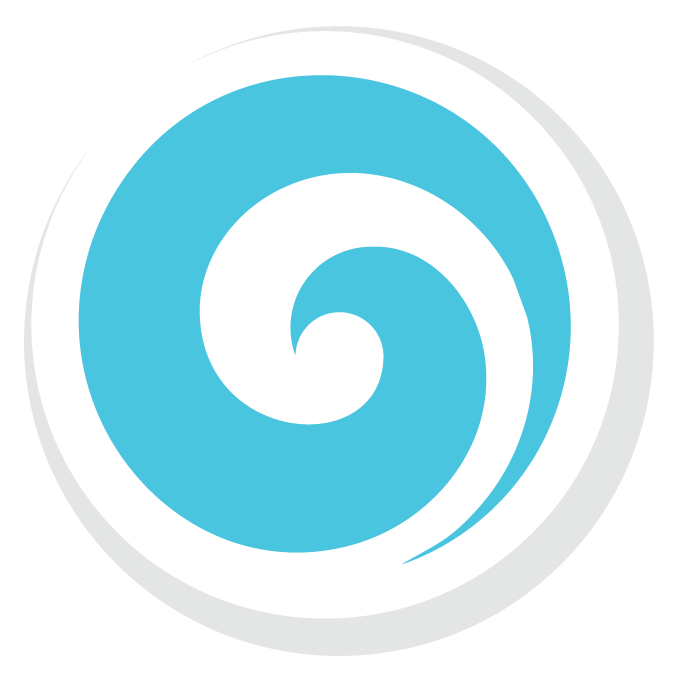  Last updated May 30, 2022
"Successful business ideas often come from simple observation of human behavior.
Limited Edition footwear at Nike came from someone pulling up beside me in my used black Porsche 924 in a shiny new yellow Sebring Edition 924 Porsche and me wondering if the concept of Limited Edition would work in athletic footwear. It worked. The Disney Princess idea came from waiting in line at a Disney on Ice show and seeing mothers and daughters decked out in princess regalia they'd made at home." – Andy Mooney (CEO of Fender | Prior CFO of Nike)
Introduction: Finding New Business Ideas & Pursuits
Looking for new business ideas? Deciding where to focus your expertise? You might get further along by NOT overthinking it.
If that sounds easier said than done, then read on…
Many entrepreneurs think too much about their ideas before they begin. Often, the most effective approach is to get started on something that interests you. As long as you keep moving, you can learn and adjust your course as you go.
This isn't to say that you shouldn't do your homework and be smart with your decisions. But, most top entrepreneurs and industry experts are forward-thinking and trust their instinct. They reached their destination by always being open to growth and discovery. This also works when choosing a specialization to become a leader in your industry.
The Natfluence Team interviewed several successful startup founders and industry experts. We asked them how they found new business ideas and approached their pursuits.
We then came up with 5 (five) strategies. These strategies will help entrepreneurs find new business ideas. They will also help industry experts narrow their focus on what will position them as a leader.
USE OUR QUICK LINKS TABLE TO JUMP AROUND:
1: Focus on What You are Passionate About
Great new business ideas are all around you. You know this. But will you stick with an idea long enough to see it through?
Success for any business initiative requires some extent of passion. You'll face doubt and rejection and even ridicule along the way. A strong positive emotion gives you the strength you need to push through the hard times.
Successful businesses are often led by entrepreneurs who didn't give up when it got tough.
So how do you do this?
Well, overcoming these uncomfortable and undesirable stages requires faith, commitment, and confidence. And that's where your passion comes into play.
Passion empowers you with the determination to plow through the hard times. It's passion that allows you to keep your eye on the ball and see the bigger picture.
But let's not forget one thing. Passion and love for what you are doing make the experience enjoyable and thrilling. People tend to do a lot more of what they find to be fun. This is why if you stop recognizing the excitement or value in what you are doing, it becomes easy to give up.
Here are some real-life examples:
Ada Polla, Co-Founder of Alchimie Forever, started in the beauty industry at ten years old. Her father had a hard time finding front desk help for evenings, so Polla helped out after school. The inspiration for Alchimie Forever came from what she learned in her father's practice. Looking good means feeling good, and in turn, that feeling good means doing good.
Polla explained that the vision goes beyond skin. She makes the world a better place by helping people feel beautiful, confident and happy.
Her advice to others is that "[b]uilding a consumer brand takes time, patience, resources, and lots of love. Love what you do, passionately, and it will never seem like work." This "bigger picture" focus helped Ada build a successful plant-based skincare line. She was even nominated as a top-five "Emerging Entrepreneur of the Year" finalist by Entrepreneur Magazine!
Alex Assoune, Founder of Panaprium, has always been an advocate of personal growth. Assoune created Panaprium from a passion for quality products and healthy living. He built one of the world's leading ethical and sustainable activewear companies. And he was successful because he loves the trade, and never stopped learning.
When asked about his advice to others, Assoune says "[c]ome up with something you can relate to and be passionate about."
"There are so many difficulties and challenges. If you love what you do, you will always find a way to overcome them."
New Business Ideas – Action Item 1: PASSION
Here are six (6) pointers from our friends at The Muse for helping to pinpoint your passion(s):
Remember what you loved as a child
Take money out of the equation
Ask your friends for feedback
Read through a university course catalog
Identify your professional hero
Think of what you enjoy that you also do well
Want to see immediate results? Read this guide on identifying and pursuing your passions and do everything on this list. Then, answer the following questions posed by The Telegraph:
What subject could I read 500 books about without getting bored?
What could I do for five years straight without getting paid?
What would I spend my time doing if I had unlimited money to do anything?
Imagine that you are very old. What do you wish you had spent the last 20 to 30 years doing?
What hobbies did you enjoy doing before life got in the way?
What jobs, tasks, or subjects do you loathe?
Who do I envy the most due to the work they do?
* * *
2. Play to Your Strengths
Being passionate about something and being good at it are not always the same. The key is to find something that you care about and where have a comparative advantage. If you get this right and find your "sweet spot," this will skyrocket you ahead of others.
Craig Sroda, is the author of "Intentional Living and Leadership." He has dedicated his life to helping people understand their strengths. Sroda believes you should challenge yourself to live according to your passions. He encourages his readers to play to their strengths along the journey of life.
To do this, you must first be honest with yourself and identify those strengths and passions. Then, you must believe in them.
Identifying your strengths takes attention, awareness, and a lot of trial and error. You'll need to think outside of the box, explore and take risks. If you don't try something, you won't know if you're good at it or not.
Celeste Headlee, is an award-winning journalist, professional speaker, and author. She explained that she is the best version of herself when she is aware of her strengths. Her advice is to put hard thought into what your strengths are and figure out what you do well. Headlee follows her own advice and plays to her strengths.
Headlee is good at distilling important points from interviews, research studies or books. She then pulls in other relevant information to create a well-researched perspective on human issues. She applies these strengths to her successful career in journalism. She's hosted radio shows and authored many books, all because she played to her strengths.
New Business Ideas – Action Item 2: STRENGTH
Here are ten (10) actionable and effective activities to get a better sense of your strengths:
1. Find five (5) people who are close to you (friends, family, significant others, relatives). Ask them each to tell you three things they think you're good at.
2. Find five (5) people who somewhat know you (acquaintances, friends of friends, colleagues). Ask them for one or two things they think you are good at (or have "heard" that you are good at).
3. Identify what comes naturally to you (e.g., what is easy for you that might not be for others? What requires little extra effort or little training to do? What can you do very quickly and effectively?)
4. Tap into your instinct and ask yourself what you "feel" confident about doing. This one may seem tricky because you don't need specific evidence. You don't even have to have done it before. Often, our subconscious knows more than we do.
5. In what areas of your life have you excelled? For example, have you won awards, positive performance reviews, promotions, credentials, etc.?
What tangible evidence and recognition have you received for your specific skills? (This could also include credentials, licenses and test scores.)
6. Think back to when you got unsolicited positive feedback or recognition. For example, from employers, co-workers or even strangers.
7. In what areas or fields do you have a deeper knowledge and understanding than the average person?
8. Think back to a time when you were in your element. What were you doing during those times? What makes you feel engaged and energized?
9. Take a personality test or assessment and identify what is unique to you. There are many different tests to choose from. The Myer-Briggs Type Indicator (MBTI) and The Disc Assessment are good ones to start with.
10. Take an aptitude test to help identify natural abilities. Again, there are many different reputable tests to choose from. Here are four options that will test a variety of strengths and skills:
Note that some of these tips came from these two helpful resources: Elite Daily and Cleverism.
* * *
3. Address a Problem or Need and Provide Unique Value
By now, you've identified your passions and strengths and narrowed down what to focus on. Now you'll be better equipped to identify which new business ideas or topics will be the most rewarding.
This means it's time to think about OTHERS and translate your new business ideas or projects into reality.
Your passions and strengths were about YOU, but this world is larger than you. To build a business that will be lucrative and establish you as a leader, you need to consider other factors.
For example, you'll need to think about the market. For your idea to take off, it should be something people want or need. What is something people don't have enough of? What will make people's lives better? What problem or inconvenience are you solving for?
"…most creative people can easily determine the problems that consumers encounter every day by using a simple method: observation."
"…most creative people can easily determine the problems that consumers encounter every day by using a simple method: observation."

— Stephen Key, Co-founder of InventRight
If your new business ideas and skills are in high demand, people will pay more for them. This payment could come in the form of money, time or support – which are all important.
So, how do you know if you're addressing an important problem with a marketable solution?
The co-founders of InventRight, Andrew Krauss and Stephen Key, have some great advice.
"Large companies spend millions of dollars on market research to identify consumer needs.
Yet, most creative people can determine the problems consumers encounter every day with a simple method: observation."
Stephen believes that when you are attentive to your surroundings, you notice opportunities. He advises studying the marketplace.
"Look for holes, needs or wants not filled and come up with ideas to fill those holes, needs, or wants in the marketplace."
Here are some real-life examples of leaders who have put this into practice:
Co-Founder and CEO of Savvy Coders, Elain Queathem, was working at a small software company. She recognized that there weren't enough qualified coders to meet the demands of the company. She discovered this was an industry-wide problem. So, she created a business that could help fill the gap.
"I saw a need to educate people to become software developers in a manner different than the status quo," Queathem says.
At the time, I was in sales, and we couldn't get code written fast enough to meet release dates that offered new functionality."
The solution? A training company that helps people without traditional technology education become coders.
Adam Fields, Founder and CEO of ARTA, is another example. He's a leader who built a business around solving a pervasive problem.
"I worked for an e-commerce company called Artspace, selling art and design objects from leading galleries, museums and institutions online. As we grew and became more global, it became clear we didn't have an effective shipping solution for the types of objects we were selling—goods that oftentimes couldn't be sent via common carrier (FedEx, UPS, etc.) due to the specialized nature of the packing, handling, customs, etc.
Adam further explains: "As I continued to investigate the shipping and logistics space, it became obvious that there was a major gap in the market for items that could not be shipped via FedEx, and the lack of an efficient solution was becoming a sales blocker for both online and offline transactions.
"I realized that if there were a way to make specialized shipping easier, global commerce for these types of items would inevitably grow. This was a very exciting prospect, and I left Artspace to start ARTA."
New Business Ideas – Action Item 3: PROBLEMS & NEEDS
In a world with so many problems and needs, how do you find one you can devote your life to addressing?
Here's a good starting point for new business ideas and projects:
Think about some of your biggest pet peeves or frustrations. Now think of ways to fix them. For example, you could update the cereal packaging you struggle with every morning. Or create a mobile app to help you find a parking spot. You get the idea!
Focus on things you can improve instead of starting from scratch. You don't have to reinvent the wheel. Amazon made online shopping better. Netflix made watching TV better. What basic activity could you make better?
Find out what people are searching for the most online using tools like Google Trends.
Discover popular content online. It can illustrate a potential window for your business idea to thrive. Tools like Alltop help you identify popular stories. Look for the subjects (and ideas) that continue to make news.
Leverage social media (e.g., Facebook and Instagram polls) and the internet to find out what people want. Use questionnaires, surveys, focus groups and forum conversations to ask your audience. You can even set up free surveys using Google Forms, SurveyMonkey or SoGoSurvey.
Use digital insight tools like Followerwonk and Topsy. They can help you find, analyze, and optimize social content based on your big idea.
Follow thought-leaders and influencers in the industries you're interested in. Pay attention to what they are posting about on social media. What topics of content are they sharing? How much traction do their posts get?
Look around your own community and zero in on local problems that need a solution. Attend local city council meetings and small business networking events. Join local community groups on social media. You can even use apps like NextDoor to see what your neighbors are discussing. Your small area can serve as a good testing ground for new business ideas before you tackle a larger market.
Plan for the future. Your great idea could solve a problem that doesn't even exist yet. Innovators like Elon Musk thought ahead to what the world and humanity would need down the line. What might be a problem people encounter when self-driving cars become the norm? Or drone delivery? Your next great idea could be the product of good foresight.
* * *
4. Don't Do it Alone – Maintain a Support Network
Few things in business are as powerful as a personal reference. So, maintain a support network that will build your credibility and open new doors.
This won't happen overnight. It requires hard work, social savvy and the fearlessness to put yourself out there. Your network plays a critical role in growing your business. This includes friends and family as well as colleagues and business contacts. It's all about who you know. Whether you're finding customers, securing partners or scaling up development, your network matters.
Entrepreneur.com shares 5 lessons to building stronger networks. Their tips include:
1. Focus on the openness and size of your network. This might mean widening your scope beyond the narrow industry or market your business is in. Even if these are weak ties, they can still pay off in the long run.
2. Build real relationships with people outside of selling yourself or your business. Networking is less about making sales and more about community and connections.
3. Invest in relationships with your time, energy, and your own connections. You won't always get something in return, and that's okay. Be honest and trustworthy. Make an effort to put other people in touch with good contacts. People will remember and appreciate it.
4. Keep it authentic with the people in your network. Treat everyone like the unique individuals they are. Practice gratitude by thanking people when they help you. Build a relationship based on things like shared interests, passions, work history, etc.
5. Look outside of work too. You never know when you might meet a person who transforms your life for the better. At the gym, when volunteering, in the grocery store . . . stay open-minded and always be developing your network.
Networking is cyclical. Angelou Ezeilo (quoted above) discovered this when building the Greening Youth Foundation (GYF). GYF is a nonprofit dedicated to getting underrepresented young people into environmental careers. Connections play a vital role in growing GYF, Ezeilo explains.
"Relationships with different colleges and universities have propelled GYF onto a national platform."
Once students became aware of our offerings, they spread the news to their peers. Engaging more students gives us the justification to create opportunities with new partners. It's a great cycle."
Make sure being part of your network feels good and offers something meaningful. This will make the people in your network want to reciprocate and add their own value.
Burnout is real. Overworking yourself is detrimental to your health and happiness, and your career. Emilie Aries, speaker, podcaster, author, and CEO of Bossed Up, knows from experience. She chased her "dream job" until it turned into the pursuit of pleasing and performing for others. She realized she wasn't working towards her own sustainable success. So, it was time for a change.
Emilie Aries wanted to cultivate a community where women could network with each other. It would be a place where they could learn about tips and tools and support each other. The community would help them bring balance, collaboration and wellbeing into their careers.
Aries went on to create a platform and wrote a book to share their stories. She's devoted her life to building community around personal and professional development.
Networking isn't only about making contacts that will benefit your career. It's about connecting with other people in a genuine way. The goal is to share experiences and find support as you get your footing in your industry.
New Business Ideas – Action Item 4: NETWORK
Want to grow your network? Try these 11 essential ideas:
Attend in-person networking events like conferences, trade shows, social networking meetups, etc.
Join online forums and social groups. They are a great way to share information and connect people in a specific industry or space.
Use social platforms for business, such as LinkedIn. Engage with your audience on channels like Twitter, Facebook and Instagram. It's a great way to post surveys, get feedback and answer questions.
Reach out to people in the same space who you admire and follow. Even touching base via email could open doors you didn't know existed.
Ask the people you already know to connect you with helpful contacts of theirs. These can turn into great allies or mentors in business.
Organize your own events and programs. Gear them towards broadening your network and connecting with more people.
Share your own thought-leader content online (e.g., articles, studies, surveys, etc.). This helps other people find you, hear about you, and follow you.
Promote your achievements. Share them with stakeholders to increase credibility and post them on LinkedIn. Include them in your content bylines and on your website. You can even announcement in emails to your audience and customers.
Ask for testimonials and endorsements from key business contacts. Choose the ones with whom you've had the most positive and productive relationship.
Connect with your college alumni network.
Get involved. Volunteer, serve on a board or join a community organization. When you get involved with causes you care about, you'll find like-minded people. They will end up being great resources as your business grows.
* * *
5. Stay the Course and Trust Your Instinct
"All the schooling, reading, and conversations [aspiring entrepreneurs] have will only take them so far – the rest is up to instinct and the ability to stay true to your heart no matter what anyone around you says."

— Hilary Laney, Owner and CEO at Evia Events
So far, your business strategy relies on your new business ideas, skills, and work ethic. But don't miss the most important component of all… your instinct!
You have a natural intuition that will help to guide your decisions as you grow your business. It will serve as a superpower that will always be there to help you no matter what challenges you come up against.
Listening to your inner voice and trusting your instinct will help you succeed.
Hilary Laney, is the Owner and CEO of Evia Events, a digital event and media distribution company. She started at 24 as an Administrative Assistant at her father's company, Tri-Digital. Over time, she climbed the ladder to Project Manager, then Team Leader, then President. Tri-Digital then became Evia Events. Besides a strong work ethic, Laney attributes her success to personal introspection. She learned to listen to her instinct and let it guide her
In an interview, she advised entrepreneurs to "… Spend some time soul-searching [your] desire to be absolutely sure it is what they want. Pursuing this path will challenge anyone in ways they could never imagine or prepare themselves for."
Yet, recognizing your instinct and actually trusting it aren't always the same thing. Developing trust with yourself is a must when running a company, no matter the size.
Build up your confidence as a leader, teammate and entrepreneur. It will give you the strength you need to make tough decisions and learn important lessons.
Jen Kramer, is the Founder of Jenerosity Marketing. She tells the story of her greatest business lesson to date. She had an encounter with a client who wouldn't honor their contract for payment. From that experience, she learned to always listen to her inner voice.
She had felt the client's hesitation in their initial discussions. "[I] perceived that this could be a challenging client but, I ignored my gut instinct. I don't do that any longer."
Kramer has since worked with some of the largest and most powerful companies in the world. She recognizes that instinct is one of our most basic and valuable tools. Best of all, it's available to everyone. All that's needed to tap into this secret weapon, is a little bit of awareness, trust, and practice.
New Business Ideas – Action Item 5: INSTINCT
Your natural instinct is like a built-in navigation system. All you need is the ability to access and listen to it. Try these simple yet effective ideas for mastering your sense of intuition:
Engage in mindfulness-cultivating practices. With meetings, phone calls, notifications ringing on your laptop . . . you might not experience a moment of quiet until your head hits the pillow at the end of the day.
As well as being great stress-relievers, yoga and meditation offer a chance to spend time in a quiet space. You can practice mindfulness and be more in touch with your body and mind. If you are in sync with your thoughts and feelings, you'll be more aware when your gut tells you something.
Sign up for a yoga class at your local gym or stream free online yoga and meditation tutorials online. You can also download meditation apps such as Headspace, Calm, or Glo. They will guide you through your daily meditations.
Write in a journal. If you're feeling lost, writing in a journal can be a great way to connect with and trust your own instinct. Taking even 20 minutes per day to write down your thoughts, goals and plans can help. It gives an order and structure to the frenzy of thoughts in your head and improves your peace of mind. This can help you to grow your business.
Some journaling methods, such as the Bullet Journal, help improve focus and productivity. This method helps you organize the various areas of your life, such as personal and business. You can create lists, grids, calendars and layouts.Other methods, such as business journaling, encourage you to check in each day. BizJournals contributing writer Bryce Sanders recommends asking questions after every workday. Such as:
What good things happened today?
What other things happened today?
What did I do to drive (e.g., important business action, such as sales, content, outreach, etc.)?
Keep your business journal in the cloud (on an app like Google Docs or Evernote). That way, you'll always have it with you no matter where you travel. You'll never have an excuse not to write in it.
Pay attention to your gut and your energy levels – You know that feeling, a sinking lump in the pit of your stomach? That's your body relaying danger, worry and fear to you. Scientific studies have shown that, like your brain, your gut contains neurotransmitters too. Epinephrine, dopamine and serotonin all play a role in maintaining gastrointestinal homeostasis.
Notice the sensations in your gut during times of excitement, nervousness or trepidation. They can be your internal barometer for gauging whether a decision feels right.
The same goes for your energy levels. You might feel energized when you discuss exciting opportunities with a business partner. But you may feel drained if you are wading through unsolicited advice from someone else.
Listen to your body and make note of these signals. Pay attention to when your heartbeat speeds up, your stomach turns, or you get a headache or tension in your jaw.
Sleep on it. While acting on your intuition right away can make it powerful, you may want to sleep on it sometimes. When it comes to complex decisions, extra time and space can make a meaningful difference. Let your mind relax and release yourself from forcing a decision.
Entrepreneurship seems to move at lightning-fast speeds sometimes. Yet, you can sometimes move too fast to listen to your mind and body.
If you have a big or complex decision to make, try taking 24 hours to allow for some breathing room. Then you can revisit the decision or idea. The extra time ensures you're contemplating with a clear mind and tuning into your intuition. If your gut feeling is the same as before, then this is telling you something. Always listen to your gut when it comes to new business ideas.
TAKEAWAY: What to Remember About Finding New Business Ideas & Choosing Areas of Expertise
When finding new business ideas or choosing an area of expertise, you don't have to see the entire path ahead of you. You only have to figure out how to take that first step. Don't be afraid to ask yourself questions. Look at problems in creative ways, so that you can find a path that you're excited to pursue.
You'll develop your business idea along the way, as you learn more about your audience and their needs. The best business balances your unique skills and the desires of your audience.
The same goes for choosing your area of expertise. You can always shift and adjust your focus over the years, of course. But it's a good idea to start with something you're fascinated by. Is there a topic you could talk forever about? Or an area of expertise you could keep learning about for years? That's likely to be something that will keep you interested for the long term.
Looking for a book that will give you guidance on how to find new business ideas? There are lots of great pearls of wisdom out there. Keep scrolling to see our book recommendations. Then, you'll find a convenient FAQ cheat sheet. It summarizes the points from the article, so you can refer to it at any time.
Did you enjoy our article on "How Do You Find Great New Business Ideas"? If so, don't miss these interviews with some of our featured startup founders and industry experts:
LEARN MORE: Top Rated Books on How to Find New Business Ideas
The following are some popular books relating to finding new business ideas, tackling the right mindset, and defining your niche.
The latest groundbreaking tome from Tim Ferriss, the #1 New York Times best-selling author of The 4-Hour Workweek. For the last two years, Tim Ferriss interviewed more than 200 world-class performers for his podcast, The Tim Ferriss Show. The guests range from super celebs (Jamie Foxx, Arnold Schwarzenegger, etc.) and athletes (icons of powerlifting, gymnastics, surfing, etc.) to legendary Special Operations commanders and black-market biochemists. This book contains the distilled tools, tactics, and 'inside baseball' you won't find anywhere else. Everything within these pages has been vetted, explored, and applied to Tim Ferriss' own life in some fashion. It is the ultimate notebook of high-leverage tools…. Read more
Entrepreneurial You: Monetize Your Expertise, Create Multiple Income Streams, and Thrive
What does it take to create the career you want? It's no secret that the world of work has changed, and we're shifting toward an ever more entrepreneurial, self-reliant, work-from-wherever-you-are economy. That can be a liberating force, and many professionals dream of becoming independent, whether by starting their own businesses, becoming consultants or freelancers, or developing a sideline. But there's a major obstacle professionals face when they contemplate taking the leap: how to actually make money doing what they love… Read more
The Business Idea Factory: A World-Class System for Creating Successful Business Ideas
The Business Idea Factory is an effective and easy-to-use system for creating successful business ideas. It is based on 10 years of research into idea-generation techniques used by the world's best scientists, artists, CEOs, entrepreneurs and innovators. The book is entertaining to read, has plenty of stories and offers bits of wisdom necessary to increase the quantity and quality of ideas that you create multiple times. Once you begin applying strategies described in this book, you will create successful business ideas regularly and make your life more adventurous. You will realize that there are few things that can bring as much joy and success in business as the moment when an excellent idea comes to your head…. Read more
FAQ CHEAT SHEET: Finding New Business Ideas & Choosing Areas of Expertise
Here's a convenient summary of the key things to remember from this guide. Keep them in mind if you want to see noticeable results in the pursuit of your new business ideas: