How Much Can I Make as a Digital Marketer – Digital Marketing Salary & Income Guide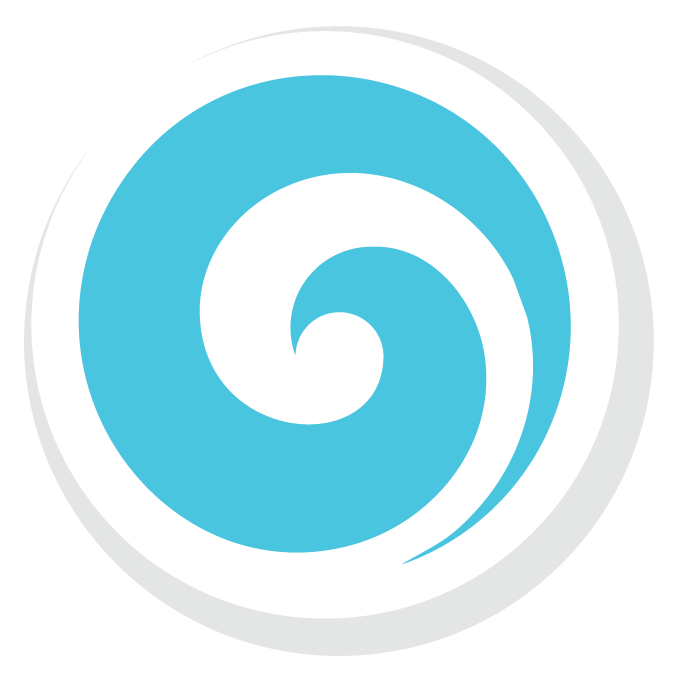  Last updated June 2, 2022
How Much Can I Make as a Digital Marketer (Introduction) –
One of the most common questions relating to marketing is "How Much Can I Make as a Digital Marketer?" Fortunately, the field of online marketing continues to grow at a spectacular rate, which is fantastic news for those looking to get a higher digital marketing salary or generally make more money in the marketing industry.

A 2021 Global Industry Analysts (GIA) survey estimated the global digital advertising and marketing market will reach $786.2 Billion by 2026, nudged upward in part by the surge in online traffic and shopping that occurred during the pandemic.(I)
Your opportunity as a digital marketer to discover more lucrative job opportunities and profitable projects has never been greater.
In this article, we explore the following topics to help you better understand how much you can make as a digital marketer:
Digital marketing salary figures by job title
Top-earning digital marketing specialties
Four ways to increase your digital marketing salary / income
As part of this, we will dive into the following areas that can help position you for a larger digital marketing salary and income:
Staying informed of digital marketing trends
Proven tools digital marketers can't ignore
Leveraging the power of personal branding
Insider tips for creating link-worthy content
Digital Marketing Salary Information by Job Title
The career path of digital marketers has evolved dramatically over the past twenty years as the world wide web gave way to social media and big data. Working your way to the top now requires relevant expertise, knowledge of niche marketing platforms, and tactical business savvy.
First, let's take a look at the digital marketing salary landscape. Here are some basic descriptions by title:
Junior digital marketer (1 – 2 years of experience)
Entry-level digital marketers may operate under a variety of job titles depending on their employer and specific job responsibilities. Titles like "social media coordinator," "account coordinator," or "junior marketing associate" may be used interchangeably for a person pursuing a digital marketing career right out of college or without any previous experience.

Junior digital marketers will often tend to tasks involving administrative work, assisting with research and developing media plans, reporting to account executives, and helping manage customers and/or clients.

Average digital marketing salary starting at: $35,000 – $45,000/year
Digital marketing specialist (3 – 5 years of experience)
With more experience under their belt, digital marketing specialists take the lead in marketing campaign development and execution. Aligned most closely with management-specific roles, digital marketing specialists may also be called "digital marketing manager," "community manager," or "product marketing manager."

These types of managers may specialize in a specific area of digital marketing, e.g., SEO, social media, or Adwords, or they may bring a wide range of expertise and delegate to a junior team.

Average digital marketing salary starting at: $50,000 – $65,000/year
Digital marketing director (6 – 10 years of experience)
Digital marketing directors know that it pays to stay in the game. Whether directing ad sales, marketing research, analytics, media, or public relations, digital marketing directors are the top dog when it comes to strategy.

Digital marketing specialists and managers report to the director, providing the competitive insights, market analytics, and customer data that inform digital marketing strategy for a client or company. A digital marketing director is directly responsible for helping fulfill business goals and drive brand reach and purchasing intent.

Average digital marketing salary starting at: $75,000 – $100,000/year
Vice President of Digital Marketing (10 – 15 years of experience)
On the rise to a C-level position, digital marketers may take on leadership roles like VP of Digital Marketing or VP of Brand Development. These roles pair marketing expertise with technical skills and business savvy, and they require specialists to work across departments and often act as spokespeople for the company.

In addition to day-to-day strategy and management, VP's may also take the lead on developing marketing budgets and interviewing, hiring, and firing for significant positions at the company.

Average digital marketing salary starting at: $100,000 – $200,000/year
Chief Marketing Officer (15 – 20+ years of experience)
The most senior career position for digital marketers is typically as CMO, collaborating with other company executives to set company goals and assuming responsibility for the ROI of different marketing campaigns.

Chief marketing officers offer an expansive understanding of sales and distribution management, brand development, customer service, marketing communications, and project management. In addition to being the chief growth officer, CMO's also serve as customer champions, marketing experts, and creative leads.
Average digital marketing salary starting at: $125,000 – $300,000/year
Freelance Digital Marketer (Varying experience)
Thanks to the prominence of platforms like Upwork and Indeed, advertising digital marketing skills for hire has never been easier. Freelance digital marketers who specialize in key marketing platforms like Facebook Business and Google Adwords can fetch very competitive rates and take on multiple clients at a time, depending on their availability and project load.

Average digital marketing salary starting at: $50-$200/hour
"The internet (and the marketing industry) changes rapidly. There is no good time to jump in, and you cannot be too late. You can, however, waste a lot of time watching others and distracting yourself from your own success.

– Cynthia Johnson, Co-Founder & CEO of Bell + Ivy
Specialists Who Earn The Highest Digital Marketing Salary
Content Marketer
You cannot have a recipe for good SEO or good social media without at least one part good content. Content marketers cover the gamut, from developing content strategy to creating digital assets, managing a team of writers/creatives, executing PR campaigns to promote content, and leveraging content management systems and tools.

As of September 2021, ZipRecruiter reports that top earners in content marketing have an average annual salary of $90,000. (II)
SEO Specialist
SEO specialists speak the language search engines want to hear. From on-site optimizations of keywords, metadata, images, site structure, site speed, and links to off-site competitor analysis and backlinking strategy development, SEO specialists are highly sought after by companies large and small.
Indeed.com reports an average annual salary of almost $53,000 for SEO specialists, with top earners bringing in over $150,000 a year. (III)
Digital Marketing Consultant
General consultants in digital marketing may contribute to everything from video, email, and influencer marketing to brand management, web analytics, reporting, you name it. Depending on the client and project, digital marketing consultants may act as CMO, manage teams, facilitate paid ad campaigns, or take a business idea all the way from conception to reality.

ZipRecruiter shares average salaries for top-earning digital marketing consultants over $150,000, with some job listings even topping $200,000. (IV)
PPC Expert
Ad serving and management under the pay-per-click model is one of the most lucrative revenue streams for businesses when executed correctly. PPC experts manage the lead generation pipeline from early keyword research to generating ad copy, executing campaigns, testing, optimizing, and reporting.

Salary.com reports top earners in the technical PPC field bring in over $65,000 on average nationally. (V)
Social Media Manager
Social media managers serve a critical role for any brand looking to thrive online in the 21st century. Common responsibilities for social media managers include creating social media strategy, building genuine online communities, engaging customers and followers, crafting and publishing various types of content (articles, video, etc.), managing brand reputation, taking advantage of social analytics, and much more.

Builtin.com gathers responses anonymously from social media managers around the U.S. and reports an average salary of over $71,000. (VI)
E-Commerce Marketing Manager
In 2020, global retail ecommerce sales topped $4.28T (trillion!), making ecommerce easily one of the fastest-growing industries in the world.(VII) Ecommerce marketing specialists are highly sought-after, providing critical guidance around creating lucrative online buying journeys. They use social media, search engines, digital content, and email campaigns to drive awareness and purchasing action.

Salary.com highlights a median annual income of almost $98,000 for ecommerce marketing managers, with top-earners raking in over $120,000/year on average. (VIII)
Actionable Tips to Increase Your Digital Marketing Salary
Looking to boost the bucks when it comes to your income as a digital marketing specialist? Your key to success lies in your own marketability.
Increase your market value in the eyes of potential employers or clients with these five essential tips from leading digital marketing specialists:
1. Stay On Top of Industry Trends
Would you believe that AOL.com and AskJeeves.com were still standard search engines in 2009? Or that TikTok was developed in roughly 200 days and grew to 100 million users in a year? Technology evolves at lightspeed, and to succeed at digital marketing you must keep up.
From the Experts: Shane Barker, Leading Digital Strategist
"There are several interesting digital marketing trends that have the potential to change the current industry landscape. The one trend that I am most excited about is the application of artificial intelligence (AI) in digital marketing. This is one technology that has numerous potential applications in the field of digital marketing.

– Shane Barker
If you're looking to strengthen your skillset for a higher digital marketing salary, invest time and effort in staying up to date on the latest digital marketing industry trends. Not only can this equip you with more "in demand" skills and talents, but it can also make your work with clients more effective (and more worthy of credible reviews and references).
How to Stay Informed and Up to Date on the Latest Digital Marketing Industry Trends
Network With Other Digital Marketers – there are over 400 digital marketing conferences around the world every year, many with virtual options for attending if you can't make it in person. In addition to hearing from industry thought leaders and learning about the latest state-of-the-art marketing tools, conferences provide a powerful opportunity to network with other marketers, clients, and influencers. Visit MarketTerms.com for an up-to-date list of digital marketing conferences with locations, prices, and discounts.
Know Your Numbers – Hubspot's State of Marketing Report has you covered with at-a-glance statistics and research that can help guide you to the most impactful marketing tactics and campaigns. Hubspot's marketing statistics share key insights from e-commerce, mobile search, voice search, local SEO, organic search, and conversion rate optimization.
2. Invest in leading digital marketing tools and technology
You've heard the phrase time and again, "It takes money to make money." When you have access to best-of-breed digital marketing tools that allow you to do incredible work for clients in less time with more output, the payoff potential is strong.
From the Experts: Matt Bailey, Founder of SiteLogic | Marketing Trainer to the World's Biggest Brands
"Everything starts with keyword research. Knowing the questions that searchers are asking helps develop better optimization, quality content, content calendars, and trends. I use keyword research as a foundational activity for all my marketing."

– Matt Bailey
Since starting his own digital marketing website in 2006, Matt Bailey has been at the forefront of the digital marketing industry. He taught Google employees how to use Google Analytics, Experian how to present data, and conducted digital marketing workshops for Microsoft, Disney, Nationwide, Hewlett Packard, Proctor & Gamble, and IBM.
In addition to keyword research, Bailey recommends mastering media plans and analytics for digital marketing success. Media plans allow you to strategize on what content and which delivery methods will engage your audience the most, while deep analytics inform where and how you should spend your time and which channels garner you the greatest profits.
Top Proven Tools Digital Marketers Can't Ignore
Hubspot Marketing
One of the most comprehensive suites of marketing tools available, Hubspot offers tactical ways for marketers to capture leads (popup and web forms, live chat, etc.), build, manage, and engage email lists, analyze customer behavior, and use data insights in a customizable CRM platform.

Starting price: Free (Premium upgrades allow for more advanced features and marketing automation.)

Yoast
Downloaded over more than 350 million times, the Yoast plugin for WordPress simplifies content optimization for search engines. Yoast evaluates your pages' readability and clearly outlines when and how to incorporate focus keywords, write effective metadata, create individual content URLs, optimize internal linking, and more.
Starting price: Free (Premium upgrades allow for advanced features and more monitored sites.)

Ahrefs
The data wizards of hundreds of millions of keywords around the world, Ahrefs helps you research content and competitors to boost website traffic. In addition to seeing what pages link to your own website and your competitors, Ahrefs also shows you top-ranking pages and keywords on the web plus opportunities for site optimization.

Starting price: $82/month – annualized price (Tiered upgrades allow for additional seats, expanded keyword tracking, site audits, alerts, and more.)

Canva
One of the fastest-growing software startups in the world, Canva doubled its revenue between 2020 and 2021–and for good reason. This state-of-the-art online design platform empowers marketers everywhere to create world-class images, presentations, social posts, logos, and more using a simple drag and drop interface.

Starting price: Free (Role-based upgrades available, including Pro, Enterprise, Education, and Nonprofits.)

Google Analytics
The yardstick by which all other digital marketing analytics tools are compared is easily Google Analytics. You don't have to be an expert to leverage Google Analytics insights, including website traffic, user behavior, conversion, event tracking, and more.

Starting price: Free (always).
3. Leverage the Power of Personal Branding
In the age of social media, clients are diving into so much more than your resume. Does your online presence reflect your personal brand? Whether it's your LinkedIn bio, your freelance website (or profile on your company's Team page), or your social media handles, your personal brand speaks louder than words.
From the Experts: Vladimer Botsvadze, Thinkers360 No. 1 Global Marketing Thought Leader | Keynote Speaker | Fortune 500 Consultant | Startup Advisor
"I started using social media channels for professional purposes in 2014. I connected with many like-minded individuals and built relationships with brands and associations. As a result, I built my personal brand, which allowed me to move up in the world and go places."

– Vladimer Botsvadze
Keep these key tips in mind for molding your personal brand into something noteworthy:
ESSENTIAL STEPS FOR PERSONAL BRANDING
Refine your online profiles and web presence.
According to a 2018 Career Builder survey, over half of all employers research candidate's social media profiles to look for information supporting a candidate's qualifications for the job. 50% of survey respondents said they wanted to ensure the candidate had a professional online persona, and 34% wanted to see what other people were posting about the candidate. (IX)

Growing your social footprint has a two-fold benefit for digital marketers. a) It satisfies potential clients and employers who are searching for "social proof" to hire you. b) It offers digital marketers a unique opportunity to demonstrate their creativity and marketing skills on their own digital platforms.

Follow these key tips from The Muse for cleaning up your social media, including deactivating old accounts, removing inappropriate photos, posting industry-related content, adding a professional bio and photos, and more!
Gather authentic and meaningful reviews.
A great reference goes a long way to securing future work and growing a strong client base. In the 2020s, authentic and meaningful reviews can live in a variety of places online.

For freelancers and sole proprietors, the same sites where you find clients can be a valuable place to collect rave reviews and client testimonials. Top job boards and sites for digital marketers to collect reviews include:
Guest post.
Writing high-quality articles for outside websites and publications is one of the most cost-effective ways to get in front of your audience, generate traffic to your website, build authority and thought leadership in the space (hello, personal brand!), and boost your own SEO ranking.

As you look to supercharge your digital marketing salary, pointing potential clients or hiring managers to incredible guest content you have posted on the web.
Discover where, when, and what to write for a super pitch-worthy article with these expert tips:
Ask your current customers what blogs, news sites, and other content destinations they read.This will give you great leads for potential sites to pitch your article ideas.
Use the SEOBook Keyword Tool or AnswerthePublic to find out what people are commonly searching for in your industry/market.
Use free audience intelligence tools like Twitter analytics or Followerwonk to see other people, sites, and publications your followers are following.
Try nDash to build up a writing profile and pitch article ideas or apply for guest writing assignments posted by your target market segment.
Want to take your personal branding game to the next level? Check out these personal branding tips for how to create a personal brand.
4. Create Compelling Content for Your Clients
People consume digital content on a daily basis in more ways than you can count. The proliferation of smartphones over the past ten years has launched content from traditional blog articles and plain text emails to native digital content experiences rich with interactive media and, in some cases, virtual and augmented reality.
Take the 2020 Macy's Day Parade, for example, where free app users could experience the historical event from a first-person perspective on the parade route using augmented reality. During COVID, Macy's knew viewers wanted an escape that went beyond the 2D experience of a television broadcast. Their digital marketing team listened to and embraced their needs, leading to incredible digital content experiences that hallmarked the occasion.
From the Experts: Elizabeth Giorgi, CEO & Co-founder of soona | Forbes 30 under 30 | Two-time Media Entrepreneur | Emmy Award Winner
"Modern brands, modern thinkers, and modern businesses are living in a universe where the distribution channels for content are growing rapidly, creating a massive vacuum where the needs for content are growing."

– Elizabeth Giorgi
Bottomline – more content = more web traffic = more income. Not only can an increase in web traffic directly impact affiliate revenue and ad revenue, but website traffic (and conversions) can serve as signals to your audience and potential advertisers that what you offer the public is super valuable. Strong web traffic can also organically grow your newsletter subscribers, social media followers, and market demand.
3 Tips for Better Content
Create and share infographics. Go beyond the blog article landscape and reimagine content in refreshing ways. Free tools like Canva, Venngage, Adobe Creative Cloud Express, and Picktochart make it easy to transform your data and written ideas into a vibrant and engaging infographic you can share with your clients, followers, partners, investors, you name it.
Craft compelling case studies and success stories. Digital marketers are storytellers at heart. In your work with clients and customers, explore unique ways to share their successes through strategic case studies that live on your website. Check out Neil Patel's 8 Tips for Creating a More Effective Case Study.
Leverage influencers. When it comes to interacting with online audiences on behalf of your brand or client, the more voices, the better. Social influencers add major clout and creativity to the content you share with your audience, incorporating highly-consumable video and audio products. Learn how to build a successful influencer marketing campaign without breaking the bank.
TAKEAWAY – What to Remember About Increasing Your Digital Marketing Salary and Freelance Income
Digital marketing jobs are not just here to stay; they have become fixed positions for most companies and organizations who know growth isn't possible without this expertise. This area of expertise has become even more important than ever, and demand for digital marketers will only continue to grow.
If you can build up your knowledge of digital marketing, you'll find your skillset incredibly valuable. Stay on top of your game, and you have the potential to make six figures or more in this interesting and dynamic career.
Best of all, digital marketing can be done remotely, which means you can enjoy a high-earning, interesting career while traveling or living anywhere in the world.
The key to achieving your highest potential salary as a digital marketer is to never stop learning and improving your skills. Seek out those who are at the top of the industry, so you can learn from their experience and expertise. You have all the tools at your fingertips to succeed, so what are you waiting for?
If you're ready to jump right in, check out our other article, "Getting Started With Digital Marketing – Actionable Tips From Leading Marketers." And don't miss these interviews with our featured marketing experts to learn more:
Here is a convenient summary of key points to remember when it comes to achieving a higher digital marketing salary:
"Digital Marketing Salary & Income" FAQ Guide