How to Create a Killer Personal Brand: 8 Effective Tips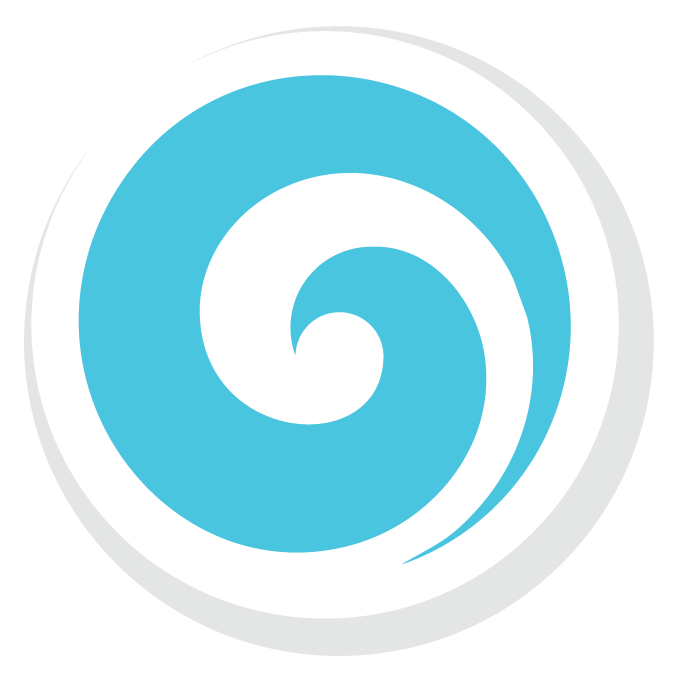  Last updated September 21, 2021
If you're curious about how to create a personal brand, or if you're interested to learn more about why the term "branding" is used pretty much everywhere when discussing thriving businesses, then read on.
Whether you realize it or not, "brands" have always been a large part of your life. Perhaps you pined after the latest Nike hightops as a child or your stomach still grumbles when you pass the iconic 'golden arches' from McDonald's. Whatever it may be, one thing is certain: the growth and success of most companies is due to clear messaging (e.g., branding) that makes them instantly recognizable. Customers associate certain words, feelings, and images with brands. And, that kind of universal recognition translates into power, influence, and opportunities. The same principles apply to startups, entrepreneurs, and businesses of all sizes.
Why a Personal Brand Matters
Let's reiterate the previous point: When it comes to standing out from the crowd and defining your special "brand," the same approach that applies to large corporations can also apply to individuals.
According to writer and marketing professional Laura Lake, personal brands "can be the secret sauce that make you stand out in a stack of resumes. If you don't develop your own personal brand, others will do it for you. Developing your personal brand is a proactive way of controlling your career development and how you are perceived in the marketplace."
Building a personal brand allows you to establish a clear vision of yourself and your future, which helps to create professional and entrepreneurial opportunities. You want employers, colleagues, investors and potential clients to have a clear impression of who you are, what you stand for, and what they can expect you to deliver. That is the beauty of personal branding.
This guide will provide you with actionable advice and concrete steps you can take to start creating your personal brand so that you can work toward becoming a trusted expert, industry leader, and change-maker.
How to Create a Personal Brand
You can start building your personal brand today by following these eight (8) steps:
1. Define Your Personal Mission Statement and Elevator Pitch
Being able to quickly and effectively articulate who you are and what you have to offer is essential to building your personal brand.
Ryan Erksine, Brand Strategist at BrandYourself describes Personal Brands as being similar to choosing your wardrobe: "You need to be honest about whose attention you're trying to get, what your natural style is, and the story you're trying to tell. Without all that, you won't make comfortable clothing choices, and you definitely won't have a personal brand you can relate to."
Take the time to think about your short and long-term goals. What do you want to achieve? What is your motto? What makes you unique? As you go through this process, remember to stay true to yourself. Don't worry about what other people are doing. This is about what YOU have to offer and what makes you the person that people should work with, or invest in.
If you are an employee, Julia Malacoff, Author at Glassdoor, has this advice to offer: "Where you end up in your career has a lot to do with how people perceive you at work." Malacoff put together this pretty cool quiz that helps people think through how to craft a personal brand that naturally aligns with their character and career goals. Some of these questions include:
How would you describe your workplace persona
How would you describe your social media presence?
How do you react when a colleague asks you for help?
Which statement best describes your current career goals?
How do you feel about networking events?
How would you describe your life outside of work?
Exercises like this are helpful in making you aware of your style and bringing certain characteristics about yourself to your attention.
Whether you work for a company or you're in business for yourself, this workbook from PricewaterHouseCoopers provides a detailed step-by-step guide to thinking through your personal brand and getting ideas to craft a strong elevator pitch or mission statement for yourself. Some key principles here include:
Your personal brand matters – "Your brand is your reputation. It's your calling card. It's what you're known for and how people experience you."
Step up to stand out – "The secret to standing out is to impress…with the unique and authentic you—in person, on paper, and online."
Soar with your strengths – "People with strong brands are clear about who they are. They know and maximize their strengths."
Weaken your weaknesses – "[K]eep your friends close; keep your enemies closer." The same is true of strengths and weaknesses. It is really important to know both. That way, you can say "yes" to those things that employ your greatest strengths, and you can say "no" to activities that aren't going to serve your deeper purpose."
Tap into your values – "A good way to figure out what makes you tick is to look at your values. Think of them as your personal compass—they give direction to the choices you make and the way you behave."
Pursue your passions – "Your passions fuel your actions. When you integrate your passions into what you do, you're more engaged and can create a powerhouse of enthusiasm, engagement and inspiration for those around you."
Define your purpose – "Exploring your thoughts about your purpose will help set you on the right path early in life. It's pretty heavy concept, but an important one to explore."
Build your brand and make an impact – Giving back is an outward expression of your values, passions and purpose and provides an opportunity to demonstrate your strengths. It's good for society. It's empowering and inspiring for you and those you will influence.
Once you have gone through some of these self-exploration exercises, you can take what you learned and put everything together into a powerful elevator pitch or mission statement that concisely conveys your personal brand.
It's helpful to think about your personal mission statement as a 30-second elevator pitch for describing yourself to someone you have never met. If you only had a few seconds to make a lasting impression, what experiences or accomplishments would you want to mention? How can you quickly and concisely convey who you are?
You can use this template to help write your personal mission statement or pitch.
2. Discover & Leverage Your Specialization
By applying Tip #1 you get a better sense of what unique qualities and expertise you bring to the table. For instance, in defining your mission statement and pitch, you should also be considering what can you do better than your competitors and how can you leverage this to appeal to a niche market. This is your "specialization." The next step is to leverage and develop your specialization as much as possible.
As digital marketing guru, Neil Patel, says, "Pick something specific that you can do better than 90% of the world. you can probably do a lot of good things, but that doesn't mean you're an expert in every single one of them. The only way to create a personal brand is by becoming the go-to, recognized authority on a specific topic.
Really hone in on what makes you different and how you can bring something valuable to the table. Offering a more narrow specialization will help you to connect with the right people who need your unique skills.
Once you have a clear sense of your specialty, invest in yourself. What you can do in your career depends on your ability to adapt to changing markets and keep pace with technology.
Attend conferences. Take classes. Soak in as much as you can and stay ahead of the curve. There are plenty of low-cost and free resources that can help you continue to develop professionally. Coursera offers free online courses from top-notch universities and there are plenty of books available that will help you continue to learn and expand your skills.
3. Build Networks & Surround Yourself with People you can Learn From
One of the most effective and affordable ways to build your brand is through networking. Fortunately, if you followed tip #2, you have a huge advantage. It's a million times easier to network and engage in conversations when you have valuable insights or knowledge on a particular topic.
The more you reach out to people within your field (and even related fields), the more recognizable your brand will be. By connecting with people, you can build a community that can work as brand ambassadors and helps expand your influence.
Look for communities of like-minded people, attend local networking events, sign-up conferences, take classes and stay up-to-date on the latest happenings in your field.
As you reach out and network, keep in mind that you need to be offering something of value and leveraging your specialty. Don't make it only about you. People don't always respond well to the "sales pitch" approach. Offer your time to help them or an equivalent gesture to begin establishing the relationship.
You can take this one step further in tip #4:
4. Seek out Mentors and Industry Role Models
Connecting with a mentor helps you to obtain a deeper understanding of your respective field or mission. It's important to learn from the success of others who have faced similar challenges. A mentor can offer a fresh perspective on your brand, your business and your approach. It's easy to experience tunnel vision if you don't seek input from outside sources. The best way to avoid this pitfall is to be proactive about seeking out mentors from the beginning.
If you have a mentor in mind, set up a face to face meeting where you can begin the conversation. Be sure to mention that you admire their work and would like the opportunity to ask for advice. Remember they are offering you their time, so be prepared, punctual and graciously thankful. Most importantly (as mentioned in Tip #3), find something you can give in return. Find a way to help them such as by proactively identifying a problem or task that you can help with. This requires putting in the time to learn about and understand your mentor. The personal attention should be a two-way street. If all goes well, be sure to keep the interaction going and set up regular meetings or touchpoints. Growth is a continuous process.
Another way to get deeper expert advice is to identify thought leaders or reputable specialists in your field and follow them. LinkedIn and Twitter are great places to identify who is leading the conversation and who people trust and listen to. From there, you can check out their personal websites, YouTube channels and other forums to learn as much as possible. If you want to take this even further, try ACTUALLY following them. No, not physically chasing them down the street, but rather ask yourself this question: What would this person do in my situation? Then, pretend to be them and follow their approach. Experiment and practice with applying the techniques and strategies that the industry leaders are doing and see what that does for you.
5. Use "Visuals" to Reinforce Your Personal Brand
You can use color, images and other design elements to reinforce your personal brand and build a more comprehensive approach. If you are just starting out, it can be tempting to try and cut corners and save money when it comes to design and logos. However, these visuals are important and when done well, will create a return on investment that is well worth the money.
Fortunately, there are plenty of great resources that will help you connect with talented designers who offer competitive rates. Websites like 99designs allow you to create a logo design contest, receive different submissions and choose a winner. It is an easy way to enjoy a variety of interpretations without having to do a ton of leg work and seek out designers.
6. Use Testimonials and Samples to Establish Credibility
Touting your expertise and skills is fine and well, but most people would rather see results than hear a lot of lip service. Request testimonials from co-workers, employers and clients. Provide samples of your work and find ways to quantify your success. If you worked with a company to help them create a new content strategy, provide information on how visitors, conversions and revenue improved as a result of your efforts. Providing concrete examples will help you build your credibility and become a reliable and sought after source for information.
Once you have collected testimonials and/or create a portfolio of your work, it is time to publish this information. Be sure to include this information on your LinkedIn account, your personal website and any other professional profiles. This will help you increase visibility and solidify your brand.
7. Develop a Content Marketing Strategy and Leverage Social Media
Building a brand requires investing time and energy into long-term content strategies. You will have to consistently produce high-quality content and push it on social media platforms and other forums in order to gain traction.
Don't expect to see results overnight and don't be discouraged if it takes months of hard work before you start reaping significant rewards. Be persistent. Stick to your strategy and you will eventually see your vision becoming a reality.
If you are running low on content marketing ideas and need some inspiration, check out these examples that have helped companies produce and publish viral content.
When it comes to social media, consistency is key. As Neil Patel points out: "We all love consistency. If your social media profiles are consistent across different channels, then your visitors will form positive associations. They'll know what to expect, no matter the social network."
Determine which platforms are best for you based on your audience and your content. Then focus on your efforts on regularly posting on these platforms. Follow this guide to help you create a social media strategy for your personal brand.
8. Share Your Hard Work and Show-off who you are (DON'T BE SHY!)
You put in time, energy and effort into defining and building your personal brand. Now, it's time to make it work for you. Let people see who you are and watch the opportunities trickle in.
You can do this by practicing your elevator pitch in person with as many people as you can; or by leveraging online outlets, such as LinkedIn or other websites that help you showcase your brand and digital identity.
Takeaway
In today's world, personal branding matters more than ever. You can use this guide as a starting point to build and maintain your personal brand and see for yourself what opportunities come your way.
Here are some key things to remember: