How to Save Big On Amazon Prime Day: What Entrepreneurs Need to Know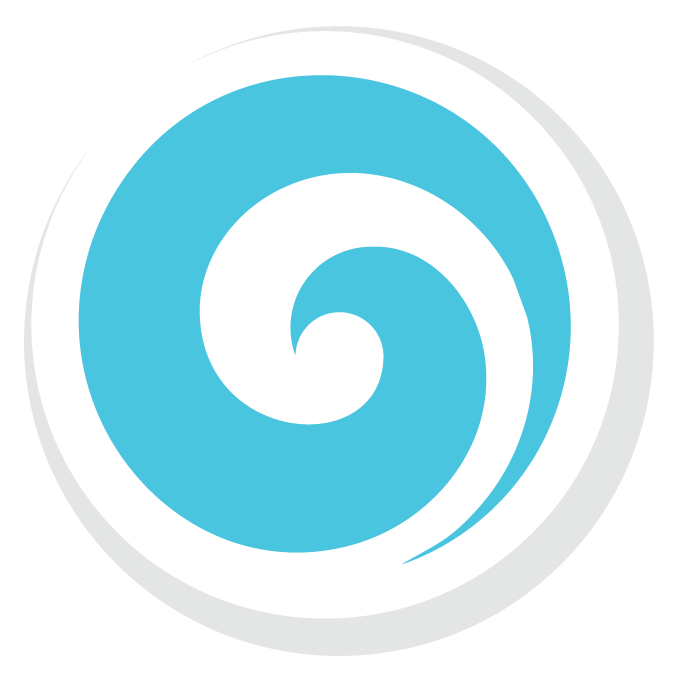  Last updated August 23, 2022
If you haven't heard of Amazon Prime Day, you're in for a treat. Whether you're a startup founder in bootstrapping mode, an entrepreneur looking to boost their productivity or a busy professional who doesn't have time to shop, this is your opportunity to easily and quickly save big on the items you need for your business — or on every day items you already use.
In this "Prime Day QuickStart Guide", we will walk through the basics of what you need to know to grab great prime day deals. In addition, we have compiled a list of top rated and best-selling products and deals for entrepreneurs and business owners.
To skip the basics, and get right into it, navigate to our "Amazon Prime Day QuickStart Steps" section.
To check out our top picks for entrepreneurs and business owners, navigate to our "Editor's Choice: Products for Entrepreneurs & Business Owners" section, or click the button below:
Prime Day Guide Contents (Quick Links)
Amazon Prime Day Overview
What is Amazon Prime Day?
Amazon Prime Day is an annual event where Amazon offers attractive discounts and deals on a huge variety of items sold on amazon.com – everything from electronics to home goods, to clothing, and more.
Competing closely with Black Friday, Prime Day is the second-largest sales day of the year nationwide. In fact, Prime Day is so popular that it is now one of Amazon's biggest sales events ever.
Why should I care about Amazon Prime Day?
Similar to the craze associated with Black Friday, this is a fantastic opportunity to save money by getting exclusive deals and discounts on products that you have been thinking about buying or that you are already purchasing through Amazon.com. Whether you're looking for a new business book to add to your collection, a gadget to upgrade your lifestyle, or just some basic office items, Prime Day is a great way to stock up or get something that has been sitting on your Wishlist.
When is Amazon Prime Day and How long does it last?
Although the online retail giant refers to it as "Amazon Prime Day," it is actually a multi-day event. For the year 2022, Amazon Prime Day spans two days:
Tuesday, July 12 and Wednesday, July 13.
What are the Products Offered on Amazon Prime Day?
During Amazon Prime Day, shoppers can expect to find great deals on a variety of products, including electronics, home goods, and clothing. Currently, Amazon's best selling product categories include: Electronic Accessories & Gadgets, Office Equipment, Camera & Photo Accessories, Books, Beauty and Personal Care, Clothing, Shoes & Jewelry, and Toys & Games.
Some of the most popular items this year include the Apple iPhone 11 and SAMSUNG Galaxy A53 5G smartphones, the Blink Mini Compact Smart Security Camera w/ Night Vision, the Apple AirTag tracking device, the HP DeskJet 2755e Wireless Color All-in-One Printer, the Anker 313 Power Bank portable charger, and the book "Where the Crawdads Sing".
How to Get the Best Deals on Amazon Prime Day?
To participate in Amazon Prime Day, be sure to follow these tips: First, sign up for a free trial of Amazon Prime to get a head start on finding deals. You'll be able to see what's available before anyone else and get early access to some exclusive deals.
Next, use Amazon's search bar to find specific items that you're interested in purchasing. Type in the name of the product or the brand name and see what comes up. Sometimes you can find discounted versions of items that are already discounted on Amazon.
Last but not least, take advantage of instant savings that often occur when you buy multiple items at once. For example, if you're looking for a set of print cartridges and want them at an extra 20% off, add them all to your cart at once and the discount will apply automatically.
To navigate Amazon Prime Day like a pro, follow the steps in the "Amazon Prime Day QuickStart Steps" section.
What is Amazon Prime?
Amazon Prime is a membership program that offers members various benefits such as free two-day shipping on qualifying purchases, access to Amazon Instant Video, and Kindle books. The program is available to anyone in the United States with an Amazon account.
One of the best things about Amazon Prime is the constant stream of deals that are available on their site. This means that even if something is not included in the main deal site, it may still be discounted if you're a Prime member.
Additionally, many times Amazon will run exclusive deals just for Prime members which can be even better than those found on the main deal page. To learn more about the benefits of Amazon Prime, checkout their FAQ page here.
Amazon Prime Day QuickStart Guide
For those that are short on time, let's get right into it. To take full advantage of Prime Day, you can follow the below steps right now (ahead of the big day).
Step 1: Sign Up for a Free Trial of Amazon Prime
First, make sure that you are an Amazon Prime member. If you don't have an Amazon Prime membership, sign up here for a free 30-day trial. You'll instantly get access to free delivery, award-winning TV, exclusive deals, ad-free music and even discounts on prescriptions at 60,000 pharmacies, including Walgreens, CVS, and Amazon Pharmacy.
If you don't want to keep your membership after Prime Day, simply cancel it before the trial ends. Otherwise, you can keep your benefits going for $14.99/month or $139/year.
Step 2: Download the Amazon App
This step isn't completely necessary, but it's recommended that you download the Amazon App so that you can get instant push notifications and alerts on deals directly to your phone.
Step 3: Explore Pre-Amazon Prime Day Deals
Often, Amazon will provide terrific deals on Amazon Devices and other Amazon brands leading up to Amazon Day. This is a great opportunity to snag steep discounts on things like watches, Echo glasses.
Visit the Amazon Prime Day homepage or click on the Prime Day banner image on your phone from the mobile app:
You'll see a variety of carousels with available deals:
Step 4: Prepare for what you need the most and create an Amazon list
By the time Prime Day rolls around, most people will be all over the place and distracted by all the deals. But not you. If you're reading this article, it means you're already way ahead of the game. The savvy consumer will focus their money and time on what they really need.
The quickest and most effective way to do this is to create a list in Amazon of the key items that you want to buy. These could be things that you are purchasing on a regular basis or bigger ticket items that you've been thinking about for a while but haven't bought yet.
Start by signing in to your Amazon account and click on the "Account & Lists" link on the upper right-hand side of the page.
Next, navigate to the section that says "Your Lists" and click on the "Create a List" link.
Now, you will be prompted to name your list. Feel free to title it "Prime Day Wishlist" and click "Create List."
Now that you have your list, start adding the most important items from your past orders: You can find your order history, on Your Account page on Amazon. Click the Your Orders button to access your order history.
Next, add any of your larger "wish list" items (e.g., those bigger items that you haven't bought because they were too expensive.)
Step 5: Create Deal Alerts for items on your Amazon list
On your mobile device, go to the Amazon Prime Day homepage and scan the page for the section titled "Get deal alerts for these items and similar items. The section should look like this:
Click the link at the bottom that says "Create more alerts" to expand the section. Now you will see a bunch of items related to what you have been searching for on amazon. If you click the button that says "Create alert," you will get deal alerts for that item.
You may notice the text under the item that says "Based on your search for."
This means that Amazon is pulling from your recent search strings. So, to get alerts from your "Prime Day Wishlist," start typing in those search terms and you'll see that the recommended deals will start to change to align with what you are looking for. Click the "Create Alert" button for anything that comes close to what you are looking for.
ON PRIME DAY, you can also pull up your "Prime Day Wishlist" and manually check your list to see whether there are any deals and offers for your specific items. Just click your item from you list, and if there is a special deal, it will be displayed right there on the page.
Step 6: Enable Notifications & Alerts for Lightning Deals
Lightning Deals are very attractive promotional offers that last for a very short period of time. They run out quickly since they are time-sensitive and in high demand. While Lightning Deals are available all year round for Prime Members, they tend to offer the best prices and bargains during Prime Day.
Fortunately, Amazon has a nifty feature where it will send you a push notification to your phone for any early access deal that you add to a "Watched & Waitlisted Deals" list. Basically, this means you can be "first to know" and beat the crowd.
To enable notifications for the "Watched & Waitlisted Deals" list, go to Settings > Notifications > Your Watched & Waitlisted Deals, and then click the slider so that it shows as on:
Here's a short video on how to activate this feature:
Step 7: Add items with Lightning Deals to your Deals List
You can add any item that has a "Watch this Deal" button to your "Watched & Waitlisted Deals" list. You can find these items on Amazon's Deal Page.
As a prime member, you also get 30-minute early access to Prime eligible Lightning Deals. You can find these deals by using the "Prime Early Access" filter.
How to Support Small Businesses on Amazon Prime Day
As Natfluence is a community of business leaders, entrepreneurs, and innovators, we love that Amazon included a targeted initiative to help small businesses.
This year, they will be giving away big prizes via sweepstakes to those that shop from eligible small businesses. Prizes include a Trip for two to Super Bowl LVII, a $2K shopping spree, VIP passes to music festivals, millions of dollars in Amazon.com Gift Cards, and a whole lot more.
No purchase is necessary to register for the Sweepstakes, but once you have registered, you can shop products from 12am PT on 6/21/22 through 7/11/22. For every $1 you spend, you'll earn 1 additional entry (up to $1,500 for the promotional period).
To get started, visit the Amazon Small Business page and follow these steps:
Enter the Prime Day Small Business Sweepstakes;
Amazon Prime Day: Editor's Choice (Entrepreneurs & Business Owners)
Below is a curated list of top rated and best-selling products and deals that we are loving for entrepreneurs, business owners and those working remotely. Some products currently have deals, while others are worth keeping an eye on over Prime Day and the days leading up to Prime Day.
Editor's Note: Prices are subject to change and may go lower or higher depending on when you check them.
Computers & Accessories
---
---
---
---
---
---
Productivity Powerhouses
---
---
---
---
---
---
---
---
Home Office
---
---
---
---
---
---
---
---
---
Self-Care & Comfort
---
---
---
---
---
---
---
---
---
As a participant in the Amazon Services LLC Associates Program, if you buy something using links in this post, we may earn a commission. This helps support our journalism and allows us to provide free content. Learn more.
Prime Day Deals FAQ